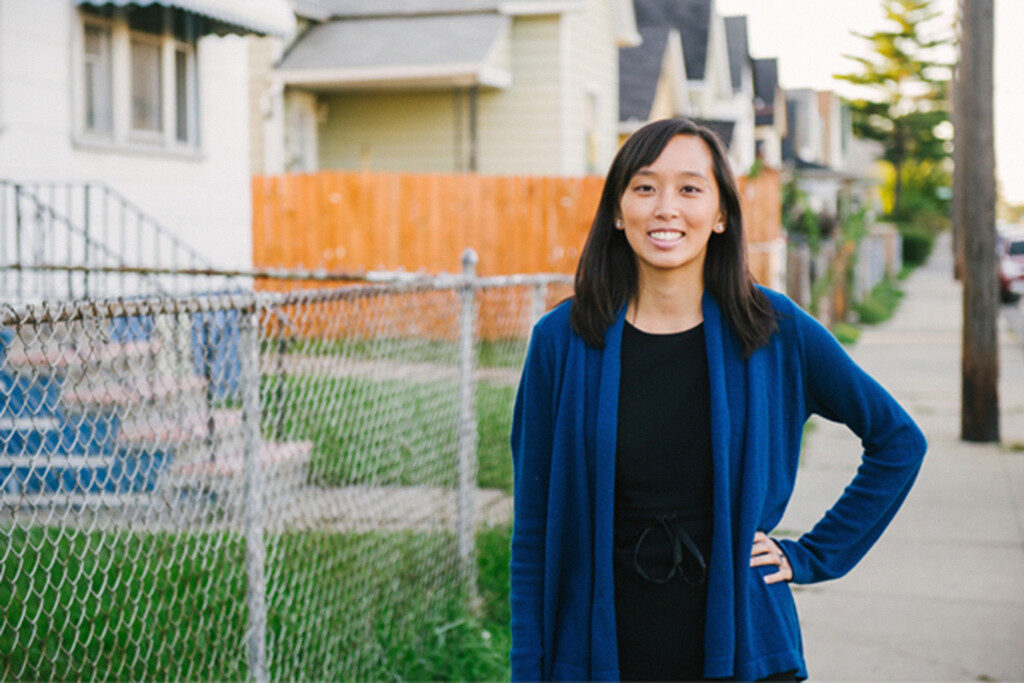 Interning in the Detroit mayor's office was nothing short of amazing for State Representative Stephanie Gray Chang, MMP/MSW. In the midst of a budget crisis, Chang, 31, helped staff at the mayor's office with cost estimates and spatial analysis of the city's streetlight strategy.
Chang is a Detroit resident who graduated from U-M in May 2014 with dual master's degrees in public policy and social work. She attributes her run for the State House representing District 6 in southwestern Detroit to her experience as a Bohnett Fellow in 2012.
"I decided to run because I realized how amazing an opportunity it is to make a difference for my community," she said. "My fellowship at the mayor's office helped me see things from another perspective – the challenges of providing city services in the midst of a financial crisis and declining faith in government."
The David Bohnett Foundation Leadership and Public Service Fellowship began in 2010. The competitive fellowship, open to master's students at the Gerald R. Ford School of Public Policy, offers two years of tuition support and a funded internship in Detroit.
In the past, fellows worked exclusively in the Detroit mayor's office, but now Bohnett Fellows can also intern with the Detroit Economic Growth Corporation. The mayor's office has hosted Ford School interns for nearly 20 years, but received Bohnett Foundation support in 2010 to renew and strengthen the internship partnership.
Bohnett Fellows have analyzed the city's foreclosure crisis, looked for ways to expand the city's curbside recycling programs, mapped the neighborhoods in need of street light repairs, researched innovative funding mechanisms for the city's recreation centers, and more.
As for Chang, she is now representing Michigan's 6th House District which includes Ecorse, River Rouge and part of the city of Detroit.
"I decided to run [for political office] because I realized how amazing an opportunity it is to make a difference for my community." – Stephanie Gray Chang, 2012 Bohnett Fellow