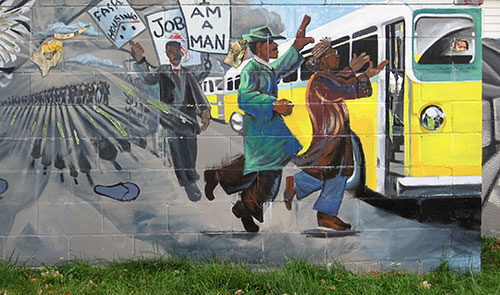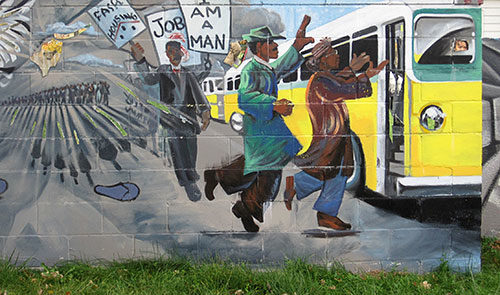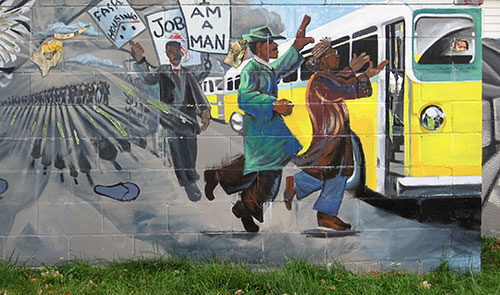 Founded in 1991, the U-M Law School's Community and Economic ​Development Clinic (CEDC) provides creative solutions to the transactional needs of community organizations and nonprofit groups to help promote community and economic development in Detroit and other underserved urban areas of the region. Clients work with U-M student attorneys under the close supervision of faculty members who are licensed attorneys with significant transactional experience.
CEDC provides legal, research, technical, and policy assistance and offers transactional assistance to new and established organizations in a variety of subject matters that affect them; technical assistance and capacity-building to groups related to their formation and operation as nonprofit organizations; and research on issues of importance to the organizations.
The Clinic operates as counsel and advocate in a variety of settings and offers community organizations and nonprofits a range of legal resources including advice and representation such as organizing nonprofit corporations; drafting, negotiating and reviewing contracts and other agreements; tax; government relations; employment; real estate and land use; and intellectual property.
The CEDC has worked with Detroit organizations involved in food security and food justice; youth development; social and sharing economy; and arts and media in pursuit of more creative and socially just communities. The clinic also works to provide comprehensive services to its clients by partnering with others at U-M. An example of this includes a recent partnership with the Graham Institute for Sustainability. The CEDC provided legal services to assist Focus: HOPE with various aspects of the HOPE Village Initiative.
"We are representing and strengthening community organizations in Detroit while training law students with important legal skills." – Alicia Alvarez, U-M Clinical Professor of Law and Director of the CEDC