Source: U-M Detroit Center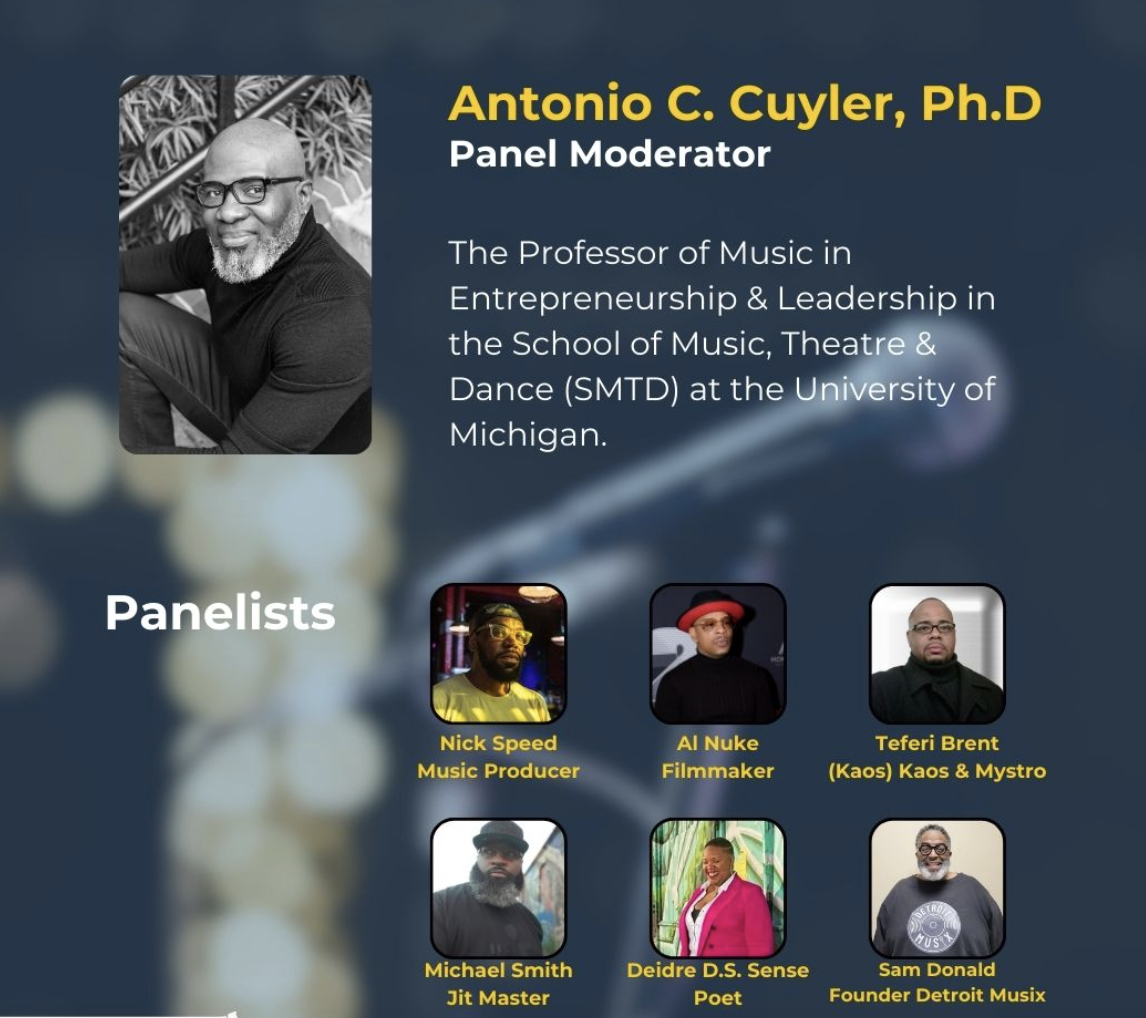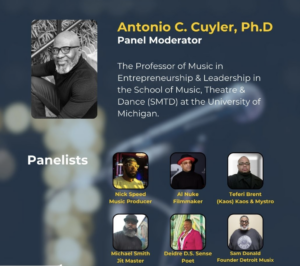 On Friday from 6 p.m. to 9 p.m., the University of Michigan Detroit Center hosts More Than 8-Mile: Detroit's Quest for Hip-Hop Glory, a panel discussion that will explore Detroit's contribution to the creation and evolution of hip-hop culture in honor of the 50th anniversary.
The conversation moderated by Antonio Cuyler, a professor at the U-M School of Music, Theater & Dance, and featuring panelists:
Nick Speed,  an American music producer who has worked with artists like 50 Cent.

Al Nuke,  a filmmaker who has worked with the producer Joel Silverman from Superfly.
Teferi Brent,  who is Kaos from Kaos & Mystro, a Detroit rap group known for the hit single Mystro on the Flex.

Michael Smith, the jit master who is a Detroit native and has choreographed for Michael Bivin's group Biv 10.

Deidre D.S. Sense

, a poet and rapper who is a lecturer of rap performance and songwriting with SMTD.

Sam Donald, the founder of Detroit Musix that explores the primary six genres in Detroit, gospel, jazz, R&B, rock, rap and techno.
The evening concludes with a performance from Isis Damil, the Channel 4's Go 4 It winner. Refreshments will be provided to accompany conversation and the live music. The event kick-offs the Wolverine Outdoor Stage as part of the 31st Annual Concert of Colors that honors the diversity in Metro Detroit through music, food, and art, this Saturday to Sunday at the Detroit Institute of Arts south lawn. 
To register for the free event, please follow this link. The U-M Detroit Center is located at 3663 Woodward Ave., suite 150, Detroit. Parking will be validated with the parking structure behind the center on Parsons Street.
If you have any questions or concerns please contact the U-M Detroit Center at (313) 593-3584 or email detroitcenter@umich.edu.