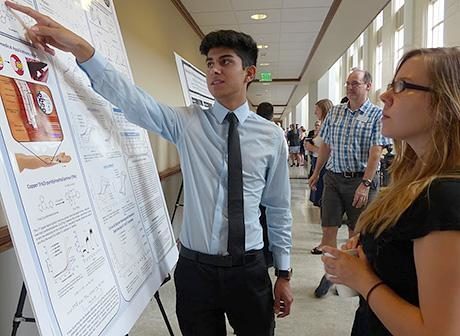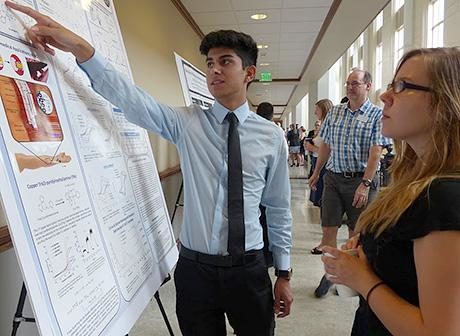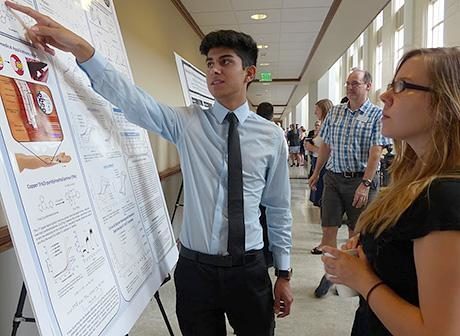 A U-M program, known as D-RISE, provides summer internships to high school students through a Cass Tech/U-M partnership. During the internships, students perform full-time research for seven weeks in a chemistry laboratory, all while living on campus as U-M students would. The goal is to increase underrepresented minority participation in the sciences by motivating the participating students to attend college and pursue careers in science, technology, engineering and math fields.
"It is expected that the research experiences that these students receive will, without a doubt, have a major impact on the students' educational future," says Nicolai Lehnert, D-RISE coordinator and professor of biochemistry and physics at U-M."The most important hallmark of this program is that the high school students do not just observe their graduate student or postdoctoral mentors in the laboratory, but the high school students perform full-time, hands-on research for 40 hours per week on projects that are directly related to the Ph.D. students' graduate work or the postdoctoral fellows' research projects."
" We give them a full sense of what it's like to be a student at the University of Michigan." – D-RISE adviser and mentor
In addition to their time learning in classrooms with graduate students and other professionals, the Cass Tech students, along with their campus adviser and mentor Callie Chappell, have gotten the opportunity to enjoy campus and beyond, as many of their adventures have taken them all around Ann Arbor.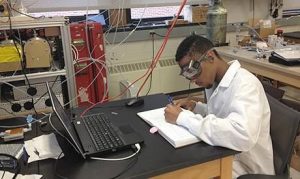 "I think one of the big benefits of D-RISE is that it not only integrates research experience – which is, in itself, reallyvaluable – but also, it gives students that hands-on experience about what it's really like being in college," Chappell says. "So we go to a lot of events after lab. We have gone to see theater productions as well as bands and orchestra performances across campus. We've really tried to do all the classic Ann Arbor things to give them a full sense of what it's like to be a student at the University of Michigan."
Two of the four students who participated in the D-RISE program in its first year are now Michigan students, with one studying chemistry and the other studying biochemistry, while a third is at Stanford University. Of the five students who participated in 2015, the second year of the program, one now attends Wayne State University and the other four recently graduated from Cass Tech and have all applied to U-M.