Source: UM-Detroit Center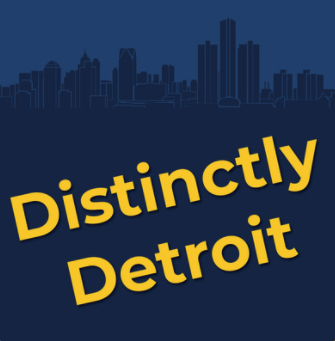 Michael Cheatham spent most of his childhood in Detroit before attending the University of Michigan. After graduating he started working for Comerica Bank in Detriot, taking part in their management training program. He has risen through the ranks at Comerica and still works there 27 years later. 
Here's an excerpt of Cheatham's interview. To hear the full podcast, click on the link above. When asked what keeps him in the city of Detroit, he said:
"Most of the things that I like about myself, most of the things that I'm proud of about myself… are the direct result of living in the city of Detroit. I grew up in what I like to call the 'front porch neighborhood,' where people sat on their front porches and, as a result of that, not only did we have people who were looking out for us, we had people who are interested in our success. I remember Mr. King, he stands out is one of the main people. Mr. King was pretty old. He was old when I was young. He had already retired, he worked at GM I believe. He would call us over and just talk to us. 'Hey, come over here for a minute, what do you plan to do when you get out of school?' You know, those types of conversations. Or he may have overheard something that wasn't, say, appropriate. He would call us over and say, 'Hey, you know that's not the way you should be talking' or 'Let's talk about what you just said.' Everybody sat on their front porch, and it was those experiences that stuck with me most. 
I have always felt that I owed people like Mr. King and all of the other people that through word or deed help support me. I'm sure there was a lot of things that happened in my life that I was not even aware of that benefited me. I would get asked to go speak at some event or I would get asked to participate in some scholarship program or something because somebody in my neighborhood or somebody in my school saw something valuable in me, and they chose to pour into me. It's important every day for me to give back to that. For a whole bunch of sociological reasons people who are able to do that over time have left the city. Many of those people… who had those types of jobs, the middle to upper income people like Mr. King, they moved out of the city. Those opportunities didn't exist anymore or not at the level that they did when I was growing up, and so I felt and feel that it's my responsibility to basically give back to a situation that I benefited from.