Source: Center for South Asian Studies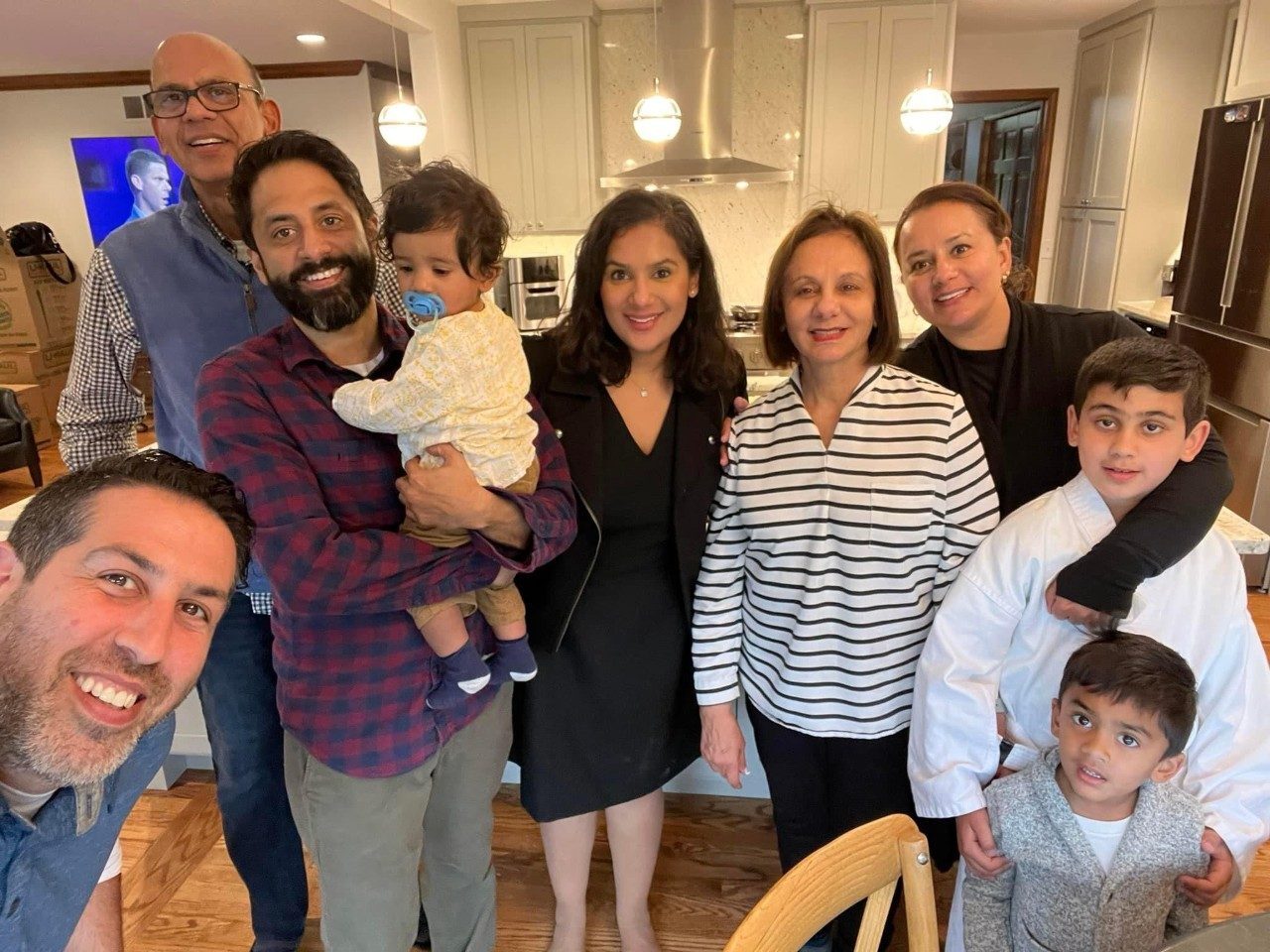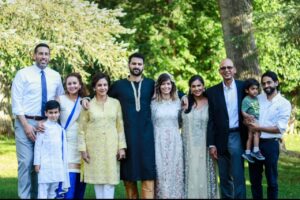 Michigan's Chief Medical Executive, Dr. Natasha Bagdasarian, and her sister, newly-elected Ann Arbor Councilmember and Detroit Disability Power's Deputy Director Ayesha Ghazi Edwin, have an incredible story to tell. Generations of their family have weathered many storms but finally found an accepting home at the University of Michigan 34 years ago.
Their family, filled with different religions and backgrounds, is far from a typical Indian family. Their grandparents fled from Burma and Pakistan because of the painful partition between India and Pakistan. They settled in Delhi, India, where their grandfather was a beloved doctor who routinely treated the poor pro bono, and their grandmother was a teacher who started a preschool.
"Our family has always been incredibly progressive, and those values started with our grandparents," says Dr. Bagdasarian. "Through their experience of being refugees, they learned to treat everyone with respect, regardless of religion or stature, and they pushed education on all their children. It wasn't common back then to ensure your daughters were as educated as your sons, but they wouldn't have it any other way."
Based on that push for education, their mother became a doctor. She married Dr. Bagdasarian's father at a young age and, unfortunately, lost him to a car accident when Dr. Bagdasarian was only 13 months old. Realizing she had to pave her own way, their mother went to England to further her career and find a brighter future for her daughter. As is the story of many immigrant parents, she had few choices. She was asked to change her specialty from obstetrics and gynecology to psychiatry and struggled many nights starting a new career alone with a baby in a foreign country. She eventually met a fellow psychiatrist, got married, had her second daughter and a son, and they all moved to Ann Arbor for what was supposed to be a 2-year fellowship at the University of Michigan. But the entire family fell in love with the university, the community, and has remained connected to it for 34 years.
"Ann Arbor and the university welcomed us with open arms, and we fell in love with this diverse, inclusive community," says Ghazi Edwin. "There are not a lot of places where we saw other families like ours. My father is Muslim, and my mother was Hindu. I married an Indian who was raised Christian, my sister is married to someone who is Armenian American, and my brother is married to someone who is of Ukraninian-Jewish descent. We also have Sikh family roots; my sister's paternal grandmother was Welsh. We're a real microcosm of India, religiously and racially."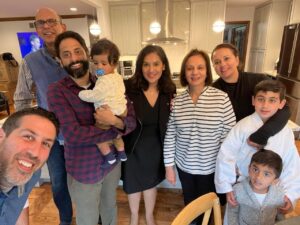 In addition to Dr. Bagdasarian earning her MPH degree from the University of Michigan's School of Public Health, the university played a significant role in all their lives. Both parents have worked as Child and Adolescent Psychiatrists and professors at Michigan Medicine since 1988, their brother attended law school at the university, and both highly-accomplished sisters still work as adjunct professors.
Dr. Natasha Bagdasarian was named the Chief Medical Executive for the State of Michigan in 2021. In this role, she provides overall medical guidance for the State of Michigan as a cabinet member of the Governor. Bagdasarian is board certified by the American Board of Internal Medicine in both Internal Medicine and Infectious Diseases and is a Fellow of the Infectious Diseases Society of America. She has worked in Michigan and internationally (Singapore, Bangladesh) and has more than 40 publications on infectious diseases and public health. Bagdasarian has held teaching appointments at the University of Michigan, Wayne State University, and the National University of Singapore. She is currently an Adjunct Clinical Professor in Epidemiology at the University of Michigan School of Public Health.
"I've been lucky enough to travel and work all around the world," adds Dr. Bagdasarian. "But I am so happy to be back and raising my family here."
Ayesha Ghazi Edwin is an award-winning civil rights activist and currently the Deputy Director of Detroit Disability Power, a disability policy organization. She is also an adjunct faculty member and staff member at the University of Michigan's School of Social Work, where she received her master's degree in 2010, followed by a Six Sigma from the University of Michigan School of Engineering in 2018. Ghazi Edwin serves as the Governor-appointed Chair of the Michigan Asian Pacific American Affairs Commission and as an Ann Arbor Human Rights Commissioner. In addition, in August 2022, she won her primary and is expected to be a city council member for Ann Arbor's Ward 3 this November. Ghazi Edwin has received the University of Michigan James T. Neubacher Certificate of Appreciation, the DEI Impact Award from the School of Social Work, and she was one of five university-wide faculty to receive the University of Michigan Provost's Teaching Innovation Prize.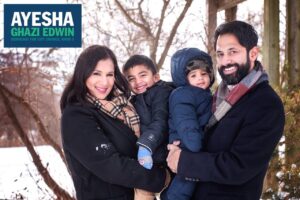 "Going to India every two years while growing up profoundly impacted me," Ghazi Edwin shared. "Seeing such stark poverty made me passionate about economic equity and social justice."
"The University of Michigan has touched all of us in my family at some point," continues Dr. Bagdasarian. "We will always be grateful for how accepted we felt and how our family has been able to flourish here."