Source: Stamps School of Art & Design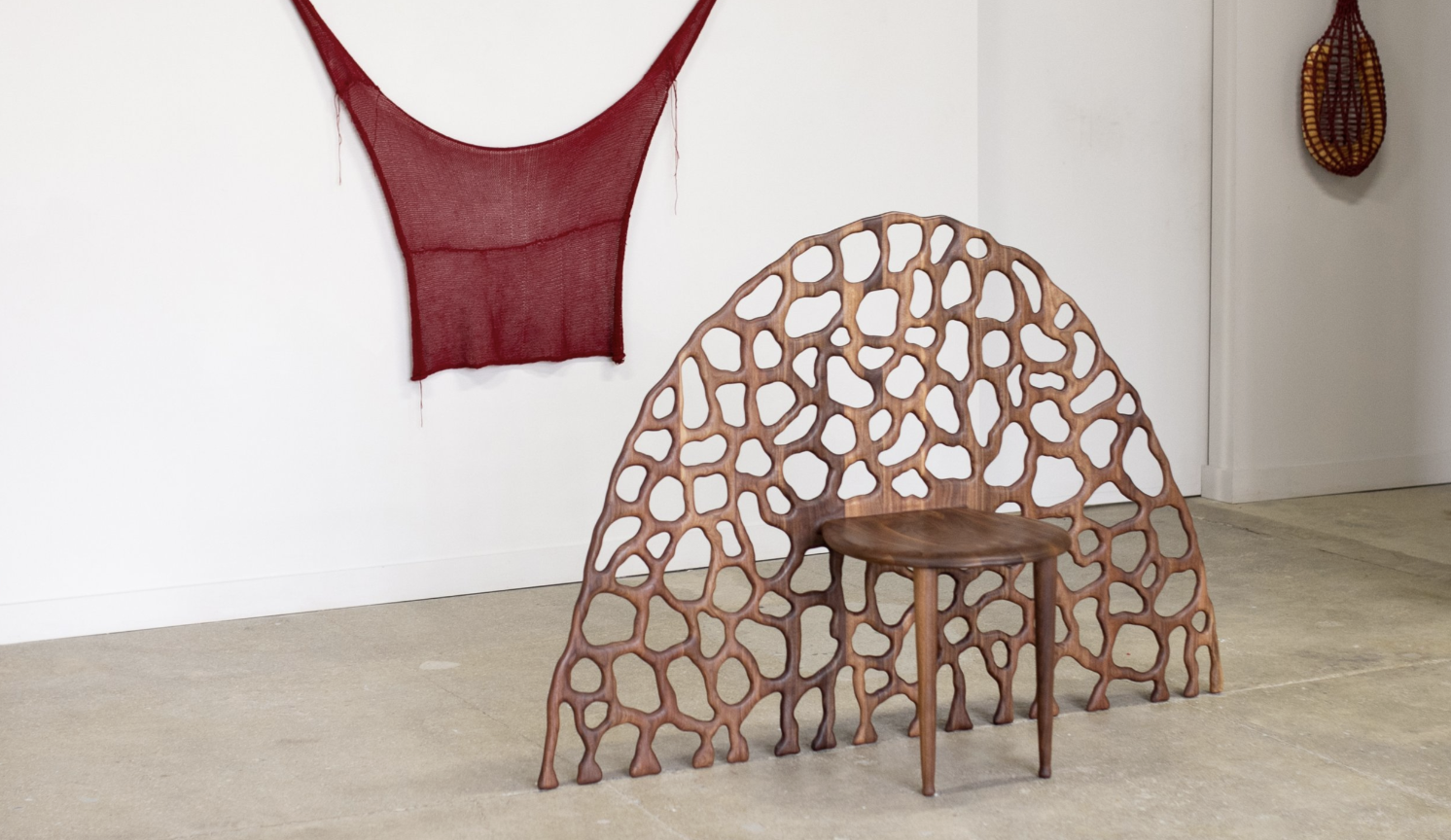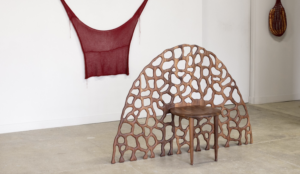 Stamps Major Gifts Officer and fiber artist Katie Shulman discusses the process, inspiration, and ideas behind her three-dimensional works in a new Hyperallergic profile by Sarah Rose Sharp.
More Info
"I like the term ​'enabling constraints,'" said Shulman. ​"When there's a bit of a bounding box around what I do, I feel like things are endless." The walls of the studio are peppered with material experiments, bagged and labeled meticulously, ready to be called into action between Shulman's structure and her abstraction. Follow the body far enough into your materials, it seems, and eventually, the body comes right back out.
Shulman's work will be on view in Myrrha, a collaborative exhibition with woodworker Forrest Hudes, at I.M. Weiss Gallery in Detroit. It runs through May 6.
Myrrha: An exhibition of collaborative works by Katie Shulman and Forrest Hudes

I.M. Weiss Gallery, 2857 E. Grand Boulevard #104, Detroit, MI 48202