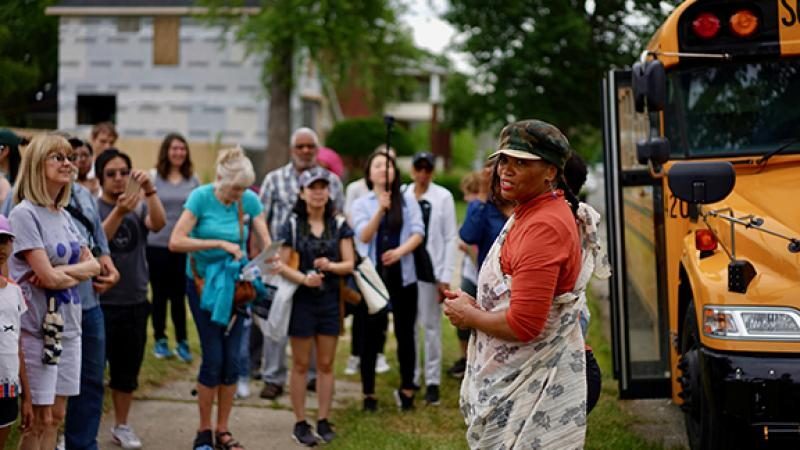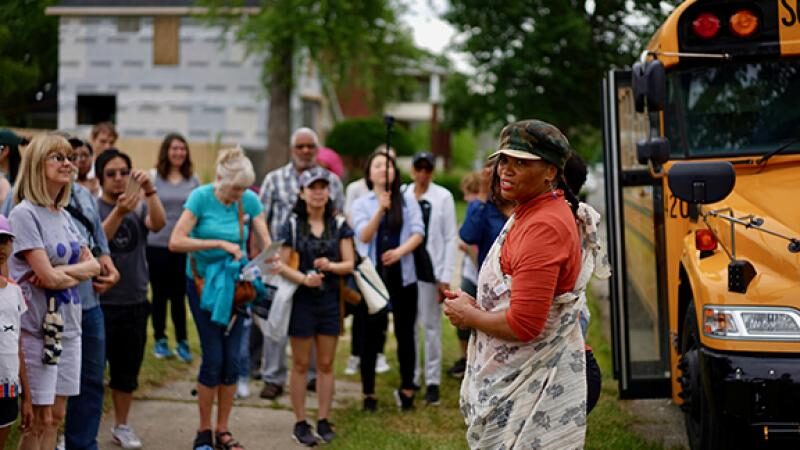 Detroit visitors now have four new urban tours to enjoy, thanks to help from a team of faculty and students at the University of Michigan School of Information (UMSI). The team provided a group of Eastside residents with technical assistance to launch four new tours that cover Detroit's bootlegging history, urban farms, Motown, and the city's African-American story.
Since 2016, a UMSI team led by faculty members Tawanna Dillahunt, Kentaro Toyama and Joyojeet Pal have been researching how to help people in "lean" economies learn entrepreneurial skills – and use them to earn much-needed side income.
The UMSI team encouraged residents at the Eastside Community Network in Detroit to invent ways they could earn extra income without going into debt or disrupting their jobs and lives. This is no small order in areas where entrepreneurial role models are largely absent.
After about a year working with the UMSI team, some residents decided to conduct the themed bus tours. These residents would lead the tours, sharing their own life experiences and knowledge of their city and specific neighborhoods. The project was named the Detroit Tours Collective.
Their slogan: "Get to know Detroit with long-time locals."