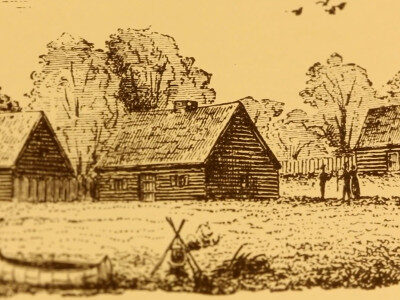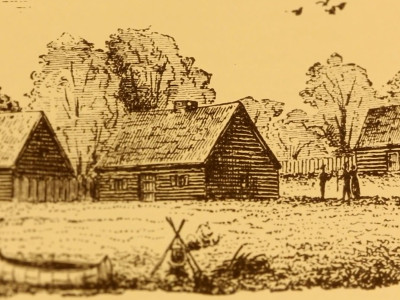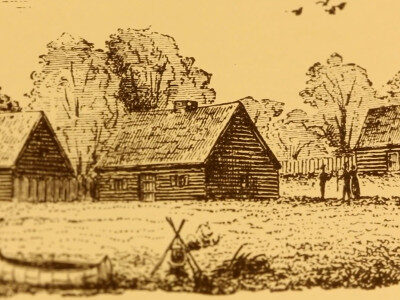 Afroamerican and African Studies, American Culture, and History
Professor Tiya Miles and a team of students have spent two years researching the history of slavery in Detroit, mapping the locations and lives of slaves and former slaves and reclaiming an essential part of the city's history.
For example, where a pay-by-the-hour parking lot sits now, there once was a house that belonged to a woman named Elizabeth Denison Forth in the early 19th century. Forth was born a slave, obtained her freedom by running away with her family to Canada, and returned to Michigan, where she built a career as a local businesswoman. But her story and the story of other African American and Native American slaves isn't widely known to Detroit residents or visitors and goes unremembered in the monuments and memorial markers in the city. Professor Tiya Miles—professor of Afroamerican and African Studies, American Culture, and History—is working with a team of LSA students on a project that aims to change that.
While researching Michigan abolitionism in 2010 as a fellow in LSA's Eisenberg Institute for Historical Studies, Miles discovered that while slavery was made illegal in Michigan directly prior to the Civil War, the territory permitted slavery in some cases before then. Miles decided to partner with Michigan's Undergraduate Research Opportunity Program, which pairs first- and second-year students with faculty for mentoring and research, on a project that would gather information about slavery in Detroit and then share that research.
We develop a sense of who we are and where we're headed based on our past, and if there are huge gaps in our knowledge of the past, I think we're going to carry those gaps forward into how we think of ourselves or try to solve problems for the future.

-Tiya Miles, U-M Professor of Afroamerican and African Studies, American Culture and History
Beginning in 2012, a team—consisting of four undergraduate researchers, two graduate students, and Miles—worked together to find and transcribe a series of documents from the time period to learn more about the lives of slaves and slave owners in Detroit. They decided to take their research and make a website that would link their work with real locations in Detroit. Mappingdetroitslavery.com includes a description of the project, graphs showing census data on slave populations, and an interactive map featuring 11 sites related to the team's research—including churches, farms and houses.
As with Elizabeth Denison Forth's house in present-day Greektown, though, not much remains of early Detroit. A Courtyard Marriott stands where former territorial Governor William Hull once lived. The Spirit of Detroit statue sits across the street from where a public whipping post once stood.
Miles believes that hearing these stories can lead to personal transformation for people reading and learning about slavery in Detroit, and that it can also lead to bigger changes where "people take what they've learned and feed that into positive community building."