Source: Detroit Center
Photos By: Scott Soderberg, Michigan Photography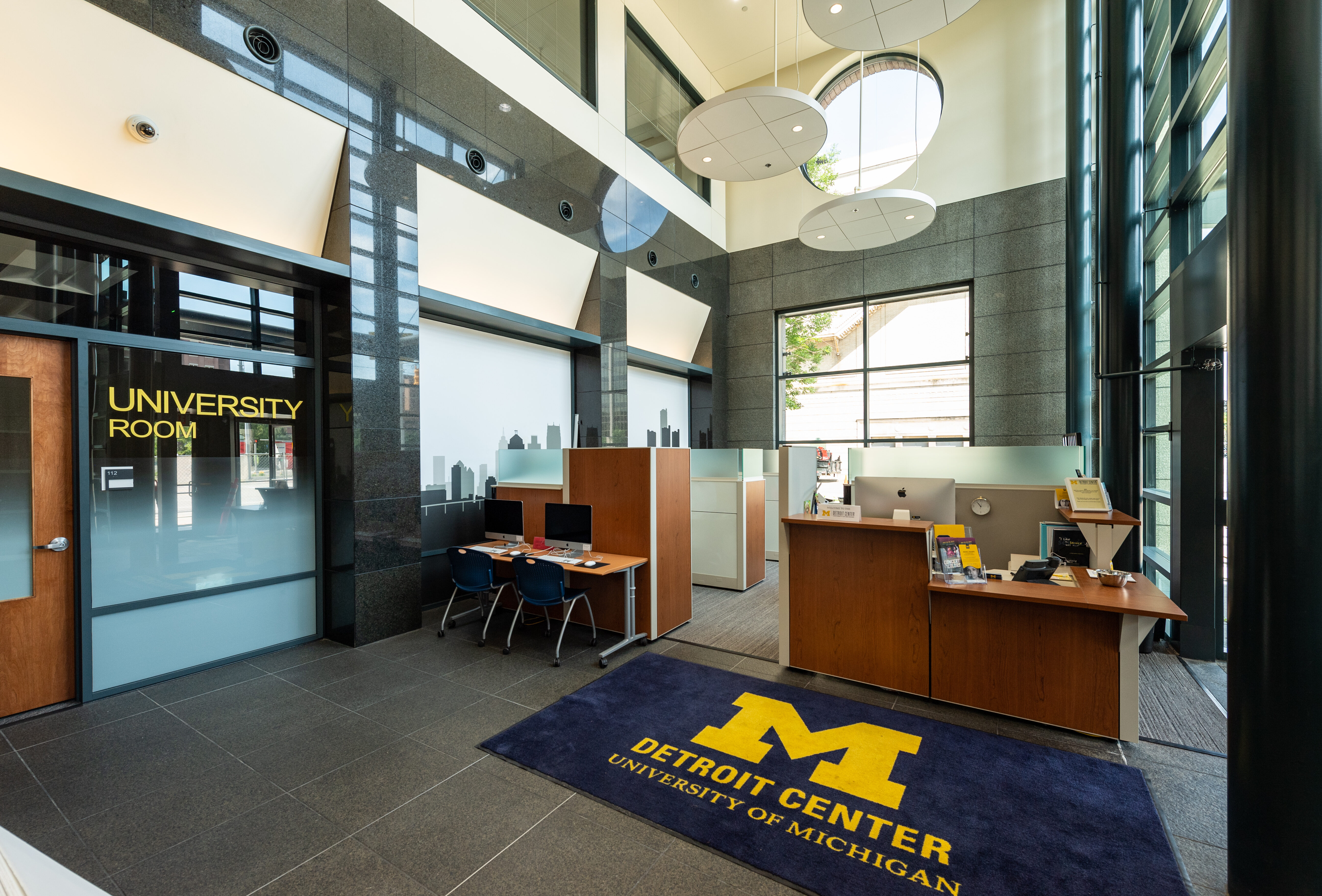 The University of Michigan Detroit Center will show off its new space during an Open House on Friday, Oct. 11 from 3-7 p.m. The day will include tours of the event and work space, information about the Detroit Center and other U-M organizations in Detroit, door prizes, and more. Detroit favorites will be served throughout the day and a formal program will kick off at 6 p.m.
The U-M Detroit Center relocated this summer within the Orchestra Place Building at 3993 Woodward Ave. The Block M is at the corner of Woodward and Parsons.
The new space, including conference rooms that can be rented by the public, boasts a completely fresh interior. It has a number of flexible spaces including a long table by the entrance where people can drop in to work. The open design includes cubes for some center staff and a separate space for U-M faculty and staff who are working on research or projects in the city.