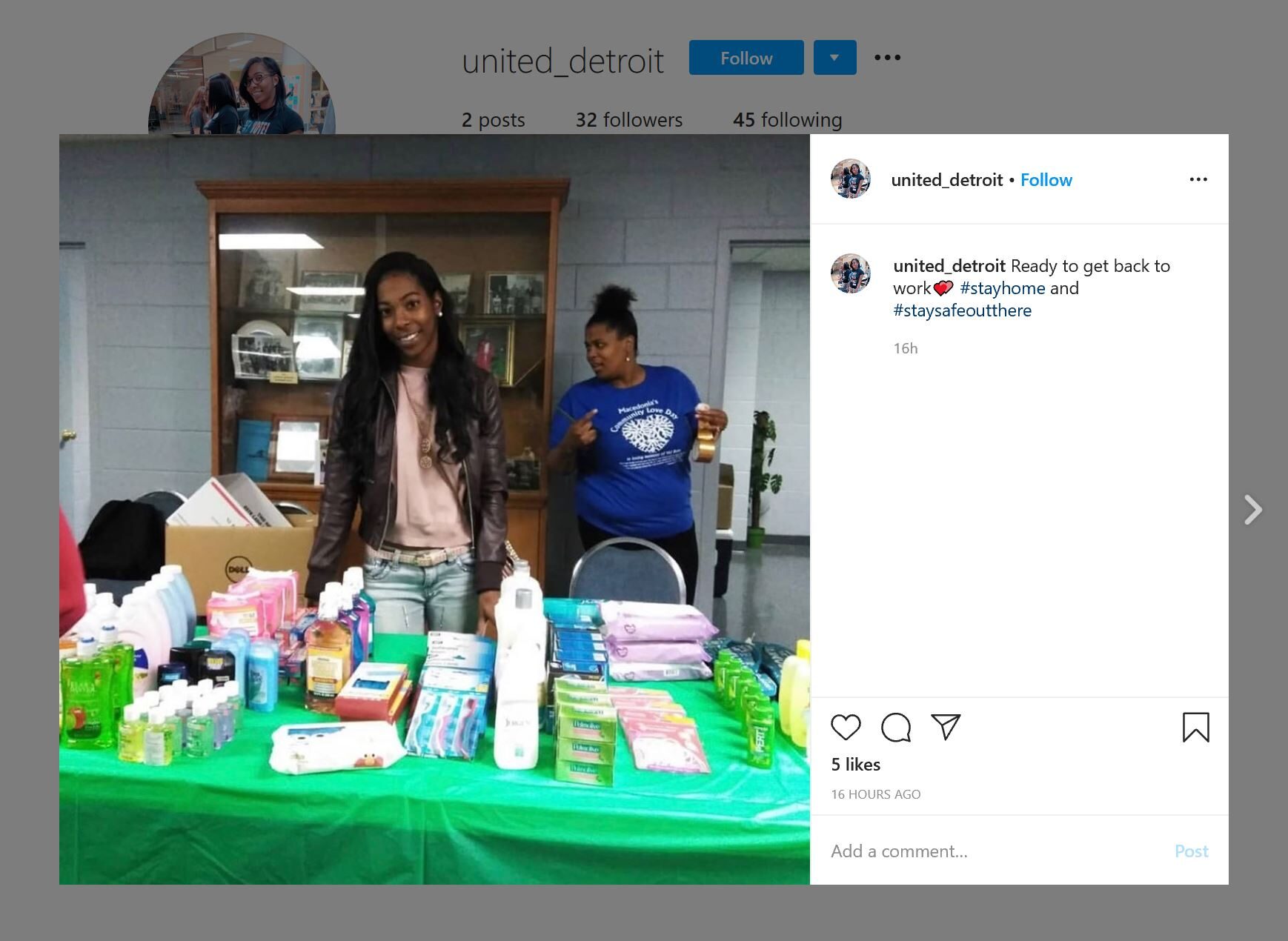 After the 2016 election, Keirra Scott was inspired to increase the number of Detroit voters. The University of Michigan senior founded My Voice, My Vote, My Future to increase civic and community engagement among Detroit residents.
She's studying law, justice, and social change, and started organizing community events and soon realized that many within her community were disenfranchised with the election process. "The reality is that 280,000 people within the city of Detroit did not vote," she said of the 2016 election.  "And part of that is because they don't believe in the whole system. They have many reasons to feel like that."
My Voice, My Vote, My Future encourages the community to come together and learn about local politicians. The goal is to highlight candidates and policies so that Detroiters feel empowered to make informed voting decisions. "The black vote is assumed," Scott said of political parties. 
This summer, Scott is using $8,000 awarded through optiMize, a social impact program at U-M, to grow her organization's presence and engage with the community.
Current Events
Due to the pandemic, Scott has created new forums for community engagement. Virtual town halls have been the primary way for her to connect with Detroiters, however, Scott is challenged by the fact that many individuals within the community lack access to the internet and other social media platforms.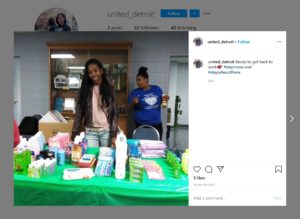 My Vote, My Voice, My Future also works with Detroiters to ensure they have received and plan on returning their absentee ballots. Scott wants to make sure that residents have the resources to vote, even if they do not plan on doing so in-person this year.
Fortunately, though postponed, Scott is still on track with her summer goal of hosting a community picnic to encourage voting. On July 13, Scott plans an event at Milliken State Park to celebrate democracy. In addition to bounce houses, carnival snacks, and a DJ booth, Scott will offer voter registration services. My Vote, My Voice, My Future will host tables where individuals can sign up with the Democratic National Committee as well as access absentee ballots and census forms. 
"Although we want to engage and have fun, we must also keep in mind the ultimate goal of increasing voter turnout," Scott said.  
In response to the national anger over racial injustice, Scott has been conducting wellness checks with members of her community. She wants to acknowledge the pain and realities faced by many Detroiters. Scott recognizes that her work in increasing voter engagement is part of a larger effort to build a better future. 
"I want to let it be known that there are so many people that can do many great things that do not have the opportunities to do them," Scott said. 
Her goal with My Voice, My Vote, My Future is to connect with the community and raise voter turnout in Detroit by at least 10% in the fall. For Scott, increasing voter engagement indicates Detroiters are open to participating in and changing local government. She believes that becoming politically involved leads to the policy changes that build pathways to dismantle cycles of poverty and promote generational wealth within the city. "That's what I'm fighting for."
Come back tomorrow: U-M students founded the service organization Girls Giving Back Detroit as a way to build community. With funding through optiMize, these students have relaunched the program, doubling its size, and are now taking it to Michigan State and Wayne State University.