Three University of Michigan students, each having faced and conquered adversity, are leading the way for more young professionals to do the same.
"We want students to see that it's possible to come from any background and do what you want to do in life," said Nando Felten, a senior studying mechanical engineering and co-founder of Building Successful Bridges, a student group on campus that helps expose high school students in Detroit to collegiate and career prep.
It is one of 36 student-led start-ups that received funding from optiMize, a  program that provides grants to students who want to build self-directed projects for social change. This summer, Building Successful Bridges worked with the incoming ninth grade class of Marygrove High School in Detroit. 
To address the challenges that minority students face when entering college, Building Successful Bridges conducts workshops to teach skills like networking, resume building, and financial literacy. 
"Kids can be overlooked because of their test scores on the SAT or ACT," he said. "So many factors can affect those numbers. Students need early exposure to skills not taught in the classroom." 
Felten, born in Germany to a military family, he moved to the United States at age five with his father. He was adopted at 12 by Jazzsmon Harris.  Applying to U-M three times, at first not as a U.S. citizen, he finally succeeded and was offered full-ride scholarships.
"I had to fail 1,000 times to succeed once," he said. "The thought was always in my mind that I can be here." 
His co-founder, Kingsley Enechukwu, is a senior at the Ross School of Business. His dream is to provide funding as a venture capitalist to African-American entrepreneurs.
"My value in this industry is in bringing up the next generation of entrepreneurs, and breaking belief barriers," said Enechukwu.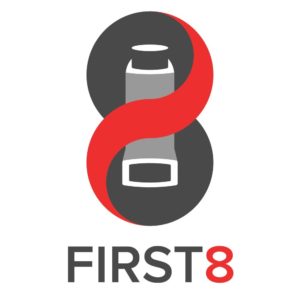 Another optiMize summer project, First 8, works with southeast Michigan schools on asthma related health interventions in the first eight years of life. Founder Shafiul Alam, 20, will soon enter med school.
"Our goal is to reach underserved communities and families challenged by language barriers in the healthcare environment," Alam said. An ambitious project on First 8's radar is to work with the Hamtramck Health Center in its campaign against E-Cigarette use in public schools in metro Detroit. 
First 8 plans to use its funding for app development and asthma sensors for participating families in the coming months.
"This will be our first project. We have plans to get into researching childhood diabetes, and how financial hardship can affect treatment," he said.