Source: School of Information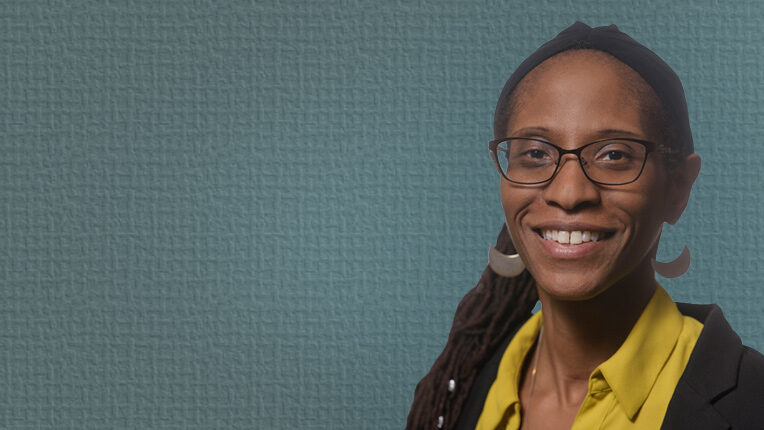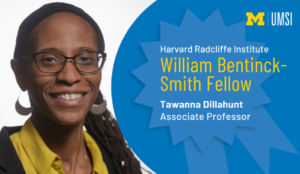 Tawanna Dillahunt, associate professor of information at University of Michigan School of information, was chosen to be a Radcliffe Institute fellow for the 2022-2023 academic year.
The Harvard Radcliffe Institute Fellowship Program, now in its 22nd year, offers scholars and practitioners in the arts, humanities, journalism, sciences, and social sciences a chance to pursue their latest passions.
Dillahunt and her cohort come from 14 different countries, 30 different colleges and universities and a huge variety of backgrounds, from engineering and computer science to the creative arts. The 2022-23 fellows at Harvard Radcliffe Institute will bring forward-looking projects and possibilities to Radcliffe this fall, all intent on healing, helping and processing changes and challenges now, and for decades to come.
As the 2022–2023 William Bentinck-Smith Fellow at Radcliffe, Dillahunt hopes to publish results from a five-week workshop series she hosted and facilitated with Detroit Action, a grassroots community-based organization that aims to build power for workers and Detroiters of color. Detroiters shared their visions for alternative economies and new ways of thinking about technology, and she hopes to amplify their ideas in the context of technology and design futures.
"So many of us are inspired in this moment to pursue new scholarly approaches and innovative solutions to the pressing challenges we face, and this year's fellowship class includes an incredible range of important projects," said Tomiko Brown-Nagin, dean of the Radcliffe Institute for Advanced Study. "I am looking forward to all they accomplish. I know from firsthand experience how meaningful and generative a Radcliffe fellowship can be, and I am thrilled to welcome this talented new cohort to campus."
While in residence, fellows at the Radcliffe Institute present lectures and exhibitions to the public, participate in cross-disciplinary study groups, and work closely with undergraduate Harvard students who serve as research partners.
"It's inspiring to think about potential collaboration and interaction with scholars, artists, and practitioners engaging in diverse solutions to social and policy issues," says Dillahunt. "The potential partnerships among cutting-edge interdisciplinary scholars are impressive, and I'm hoping that these opportunities will help advance my work."
Dillahunt will head to Harvard this fall to spend a year in residence. "I'm looking forward to the opportunities to experience new perspectives and reinvigorate my thinking," she says.