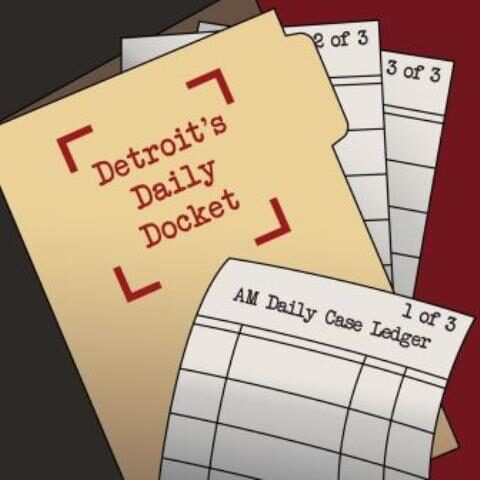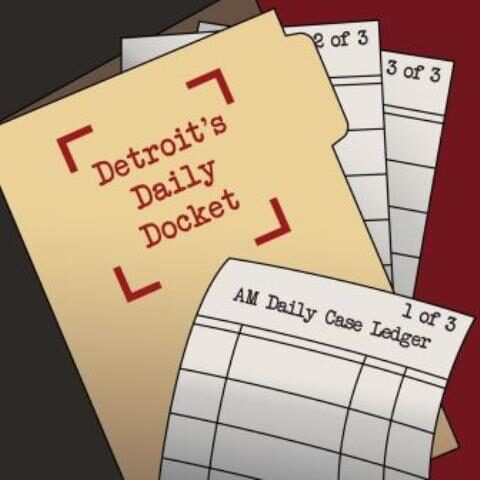 Normally, Lokman Sung isn't the kind of guy to go on social media. He is an assistant medical examiner by trade, and talking about what he does every day at work wasn't something he willingly did for people – until now. 
Thanks to podcasting – a mix between a personal blog, informational radio show and a TED speech – Sung and the team at the Wayne County Medical Examiner's office has put together a new way to communicate what they do with the public, to recruit new pathologists and related staff as well as educate true-crime fans on the realities and the responsibilities of the job. 
The podcast, called Detroit's Daily Docket, is a partnership between the medical examiner and University of Michigan Medicine pathology department. The goal, officials said, is to provide "education for the lay public and armchair detective," as well as highlight the relationship between the university and Wayne County.
"Pathology and forensic pathology are areas that have a lot of public interest but not a whole lot of information out there," Sung said. "People have this general idea of what's going on but they don't know who to ask to find out the truth or the deeper nuts and bolts of how the profession works. … We're hoping to really cement and have a deeper connection with the public where it isn't a mystery. Their loved ones come here and something happens—but now they'll understand what it is and what the steps are that occur."
The first episode featured four of the medical examiner's main pathologists:
Dr. Leigh Hlavaty, deputy chief medical examiner, who has performed more than 8,000 postmortem examinations and has testified more than 400 times in courts. 

Sung, started his career at the medical examiner's office with a Forensic Pathology Fellowship, and stayed to become assistant medical examiner.
Milad Webb, a U.S. Army veteran who has worked in both the Washtenaw County and Wayne County Medical Examiner's offices and is an assistant professor of forensic pathology at U-M.
Omar Rayes, who joined the office as an assistant medical examiner, and is a U-M assistant professor of forensic pathology.
Sung put the podcast studio together inside the medical examiner's office on East Warren Avenue. He did research to determine what equipment was needed, creating what looks like a professional podcasting studio within a small office on site. Thick baffling on the walls dampens any outside sound, creating an intimate space where the four doctors can talk about their jobs, inspirations and everyday dilemmas to each other and to the unseen audience. 
The audience was instantaneous. Detroit's Daily Docket immediately received wide-spread attention. Some of it came from local media, who were intrigued that the county medical examiner would share some of its stories. Legal and true-crime fans tuned in because of the topic as well as the experts who were on board.
For example, people who shared the podcast's release included Colin Miller, known online as The Evidence Prof, a University of South Carolina and law professor,  blogger and co-host of the Undisclosed podcast, a popular show that investigates wrongful convictions including the case of Adnan Syed, which was featured on "Serial," a widely shared podcast from the creators of "This American Life."
The podcast is a team effort, Sung said. Future episodes will highlight the many roles of the medical examiner's staff. This way, each person can explain their role within the organization and their background. For example, the medical examiner's investigators work three, eight-hour shifts so there is always someone ready to go out on a case. They also tend to be retired police officers who use their skills from that job to their current position. 
"There's a big shortage of forensic pathologists, and we have to recruit somehow. This I think can reach a very wide audience," Sung said. "(The podcast) may spark the interest of someone in high school or moving through college who may not know we have investigators, photographers, clerical staff. There are these opportunities here even if you don't want to become a physician."
That's not to say that the podcast and the medical examiner's office isn't fraught with daily challenges. True-crime stories often take on mythological status, but the day-to-day realities of working in an urban medical examiner's office is far different. Sung and the other doctors confront cultural changes, societal issues such the opioid epidemic, the growing drug abuse among metro Detroit's older population, gun violence, the ravages of suicide and mental illness as well as the everyday effort of doing their jobs with empathy and professionalism.
But, as Sung notes, that is one role of the podcast, and why these social-media shy people decided to go forward with this project. Dispelling myths, explaining the work and giving the public real insights was important enough to overcome the challenges of podcasting, publicity or anything else that may come their way. People, especially when grieving, may get their first exposure to the medical examiner's office during an untimely death, and they may feel scared, frustrated or worried. Giving a light into the processes, the timing of the autopsy process and other key topics may reassure and educate people at every stage of death, dying and burial. 
"Some people have no idea what it is that we do. They think if you have an autopsy you can't have a viewing, and people have those sorts of questions and don't know who to ask," Sung said. 
Future episodes will cover topics such as drug deaths, asphyxia and gunshot wounds and the deaths of Prince, Carrie Fisher, Robin Williams, Britney Murphy, Whitney Houston and more. Additionally, an entire episode is devoted to the discussion of Jeffrey Dahmer with Dr. Jeffrey Jentzen, the chief medical examiner who investigated the case and a forensic pathology professor at U-M as well as the program director for the Forensic Pathology Fellowship. 
Sung said a second season is likely to happen. Not only is the interest high, but the work feels invigorating for him personally and professionally. A lot of these stories aren't being shared in the media otherwise, Sung noted. Moreover, there are many cases to explore, professional insights to share and stories to cover in the months and years to come. 
"It helps (people) think about the deeper aspect of medicine," Sung said.