Source: U-M Detroit Center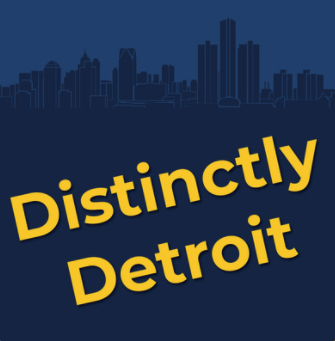 Tracy Hall is executive director of the Office of Metropolitan Impact with UM-Dearborn. After starting her career with a degree in Japanese Studies, Hall worked for many years in Washington, D.C. before moving her career to metro Detroit.  She worked for Focus:HOPE for seven years doing public advocacy work.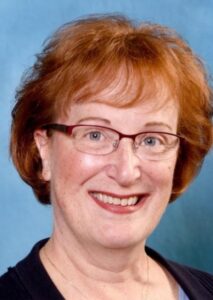 Here's an excerpt of Hall's interview. To hear the full podcast, click on the link above.
"I ended up spending seven years at Focus: HOPE and in some respects raised our kids there. Our two kids spent seven summers in the Focus: HOPE summer camp. And so, we became deeply embedded in the fabric of Detroit and really became committed to the kinds of social issues that mattered to Focus: HOPE … and seven years at Focus Hope turned me on to workforce development, which is giving people the skill sets they need in order to gain access to careers and opportunities. And so, following seven years there, I migrated over to a think tank in Ann Arbor called Corporation for a Skilled Workforce.
"And while I was migrating between focus hope and moving over to CSW, I finished my dissertation … and about that time while I was moving over to CSW to work in public policy work, I started working as a faculty member at the University of Michigan-Dearborn and typically I would teach one course a semester in the Masters of Public Administration program …. At the end of a couple of years at CSW, I realized I had really fallen in love with what was going on in the higher institutions of learning and wanting to connect those dots between federal public policy, local governance, [and] what was going on in the city of Detroit …. I had stayed deeply connected to the nonprofit sector and had gotten very deeply involved in the public policy committee of Michigan Nonprofit Association.
"And so, with all of that, the trade became my home. The work of Detroit and what matters in Detroit became my heartbeat. And so that continued as I migrated then from CSW to the University of Michigan-Dearborn full-time in an academic administration role. And while I continue to teach in the Public Administration program, that's sort of a side gig at night. My full-time role is heading the Office of Metropolitan Impact, which partners closely with the Detroit Center. Over the past 10 years, we've done a lot of programming out of the Detroit Center, whether we're hosting the Michigan Nonprofit Association, Public Policy Council meetings, or hosting the Public Allies Metro Detroit program, which was an AmeriCorps program that we've hosted for the past seven years."