Source: Poverty Solutions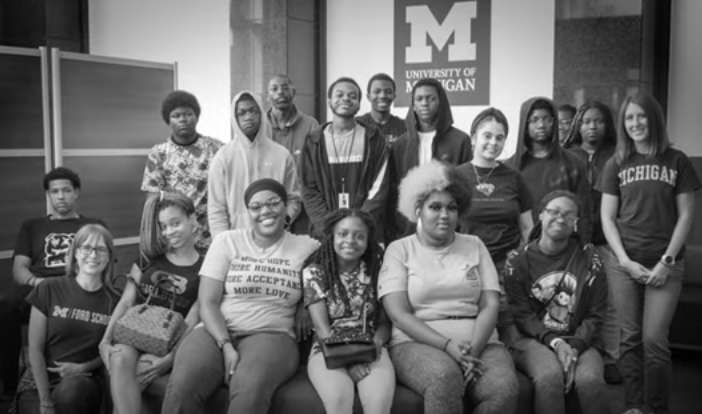 The Detroit Phoenix Center's six-week Summer Leadership Academy supported 24 youth in identifying areas where they wanted to lead change in their communities and coming up with a plan to get started. The young leaders identified mental health, basic needs, and the criminal legal system as the most pressing issues impacting youth in their communities.
U-M's Poverty Solutions initiative collaborated with the Detroit Phoenix Center to develop a series of communications workshops for the Summer Leadership Academy on owning your narrative, defining your point of view, using data to support your point, and crafting advocacy statements.
Youth put their communication skills into action in on-camera interviews on what giving back to the community looks like to them, and they wrote poems that explored their personal identities and how issues they care about impact their community. They also worked in groups to develop advocacy statements on the topics of their service-learning projects.