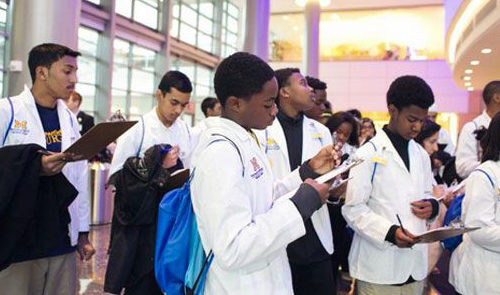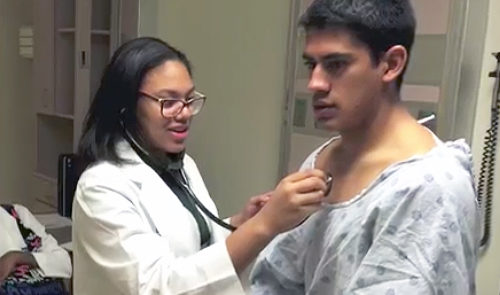 Cass Technical High School has developed a partnership with the University of Michigan Medical School called Doctors of Tomorrow as part of a larger effort to connect the U-M with high schools in underserved areas and to stimulate minority students' interest in careers in the medical field.
The partnership to train the doctors of tomorrow will focus on academic preparation, career enrichment, individual mentoring and hands-on training at the Medical School for 20 Cass Technical High School ninth grade students.
"This is an outstanding opportunity for our students to have hands-on experiences from physicians, and others in allied health professions, including nurses, physical and occupational therapists, physician assistants, and radiology technicians," says Cass Tech Principal Lisa Phillips. "Our students are sure to benefit from this partnership, which will expand their interest in and access to science and medical careers."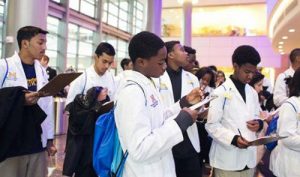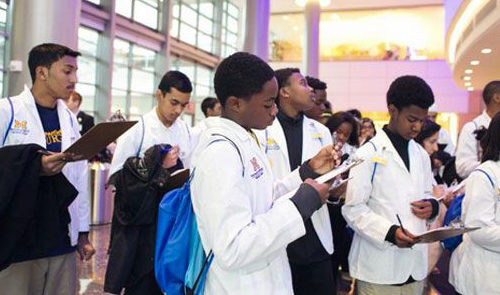 Throughout the next four years, these Cass Tech students will visit the U-M Medical School to be exposed to a variety of experiences to further their interest in science and medicine, including spending a day in the anatomy lab, participating in a virtual surgical training session at the Clinical Simulation Center, experiencing how to conduct an operation using the da Vinci® Robotic Surgical System, shadowing a physician, attending a research presentation and learning about global health projects at the Schools of Public Health.
Students will also be assigned a mentor from among the medical students, someone they can call for advice and with whom they can form a long-lasting relationship.
"Our students are sure to benefit from this partnership, which will expand their interest in and access to science and medical careers." – Cass Tech Principal Lisa Phillips