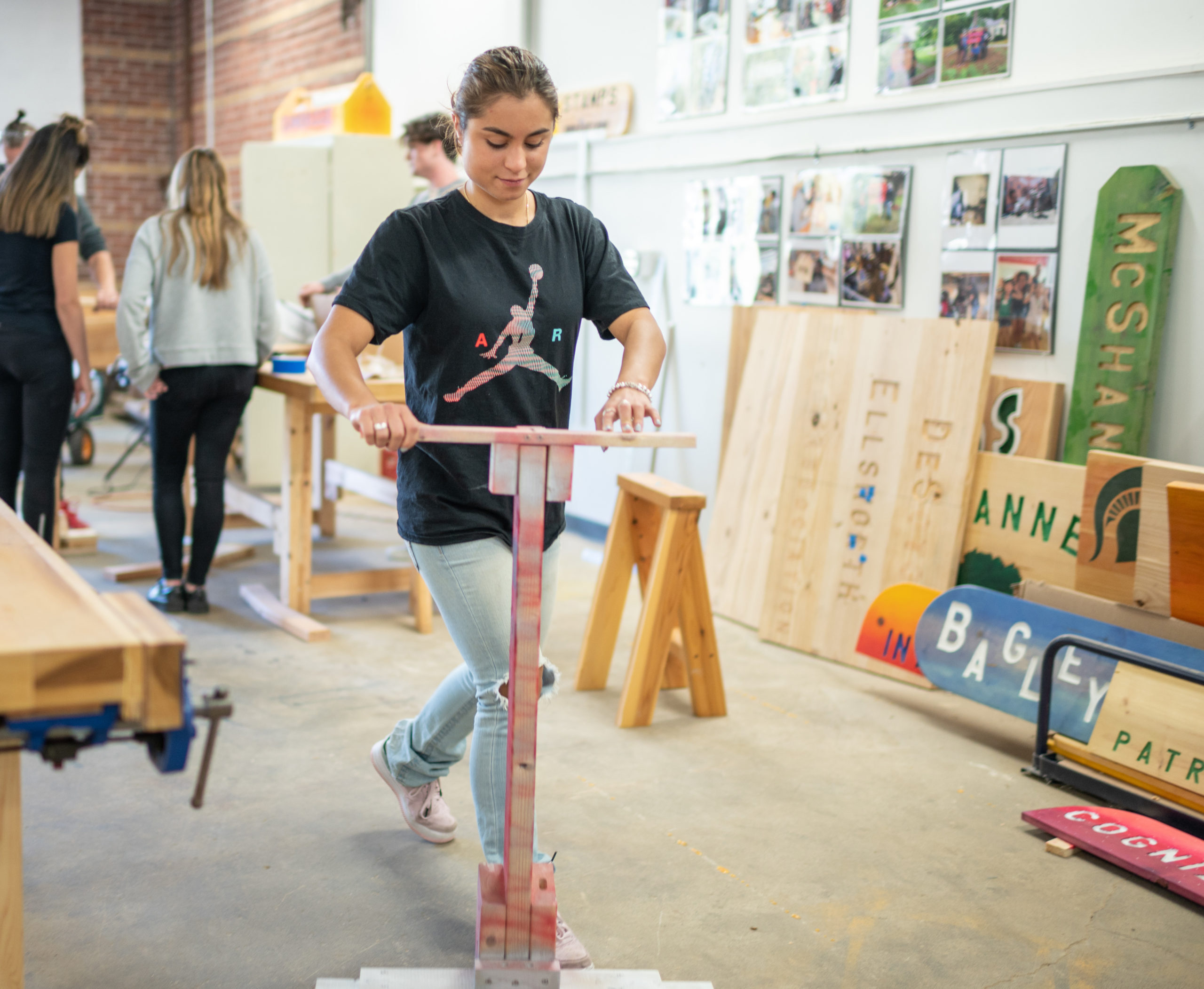 Woodworking equipment whirs as teens turn out the latest in creations and consumer products that have come from years of making things at the Brightmoor Maker Space in Detroit.
The projects of the moment are doghouses and sheds. The goal eventually is to build a tiny house.
Merging goals, dreams, ideas and inspiration with parts, pieces, productivity and creativity is what the Brightmoor Maker Space is all about. It's a decade-long collaboration between Nick Tobier, professor at the Penny W. Stamps School of Art & Design at the University of Michigan, and Bart Eddy, founder of Detroit Community Schools in northwest Detroit.
Read the full article on Michigan Impact.