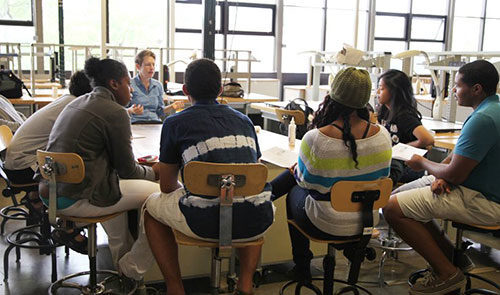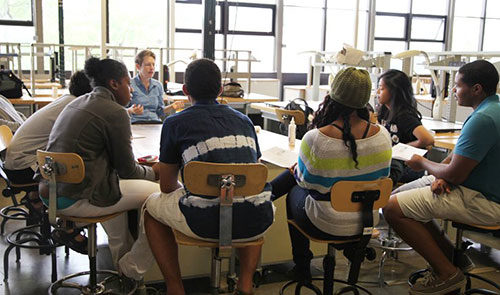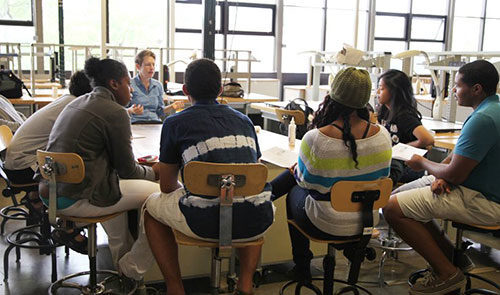 The University of Michigan's Taubman College of Architecture and Urban Planning recently opened its Michigan Research Studio — a 3,700 square foot space in Midtown Detroit — two blocks from U-M's Detroit Center.
The space is home to Michigan Architecture Prep (ArcPrep), a new program hosted by Taubman College, which is introducing 38 high school juniors from Detroit Public Schools (DPS) to the multi-faceted discipline of architecture. Students from Cass Technical High School, Detroit School of Arts and Western International High School are taking an immersive, semester-long college preparatory course on architecture, urbanism and integrated design studio practices.
The program will expose high school students to the discipline of architecture, in ways that they would otherwise not be exposed. While opportunity and exposure to architecture are essential components of Michigan Architecture Prep, the program plans to address other areas of concern in the profession.
"Urban space and buildings are perceived by different people differently," says Milton S. F. Curry, Taubman College Associate Dean for Academic Affairs and Strategic Initiatives. "A new generation of diverse designers will help shape the built environment from the perspective of underrepresented minorities and others who have historically been absent from the conversations within academia and in our profession."
Over the coming years, the program plans to enroll as many as 50 students each semester while increasing participation from DPS high schools. This effort will go a long way in exposing high school students to architecture as a career while adding to the diversity and creativity of architecture, and our cities, for years to come.