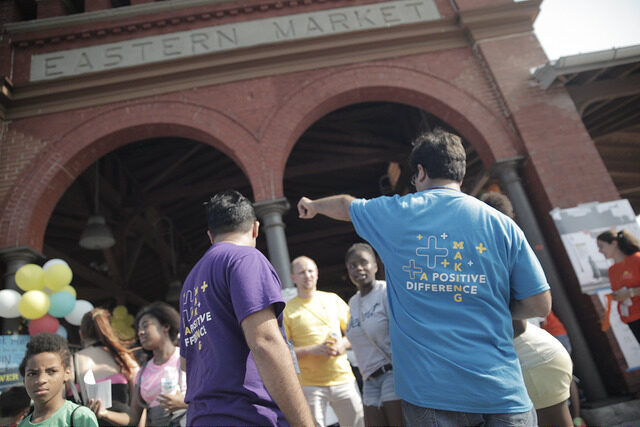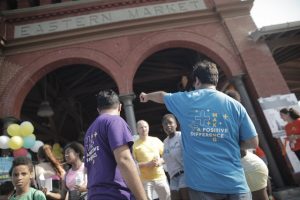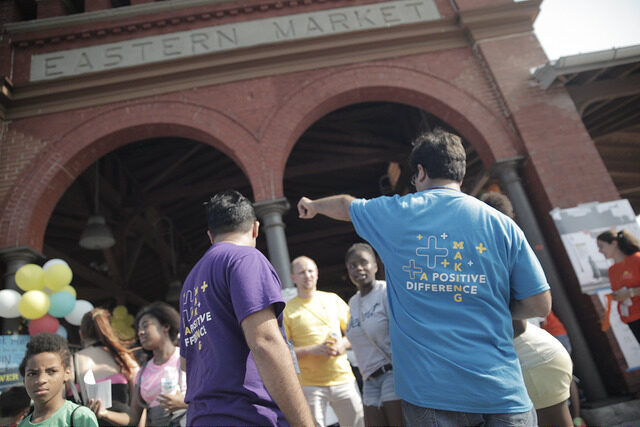 U-M business students and local food entrepreneurs will spend one week developing business ideas, culminating with a Detroit-centric showcase.
The University of Michigan's Ross School of Business announced today the 2017 Impact Challenge. Organized by the Sanger Leadership Center, the Impact Challenge is one of the most immersive and collaborative programs of its kind among top business schools. More than 400 first-year Full-Time MBA students will embark on a journey involving complex problem-solving, innovative business development and true social impact.
They will spend the next four days working with 15 Detroit-based food entrepreneurs to co-create business solutions and provide insights for their ventures. Michigan Ross is once again partnering with FoodLab Detroit, a local incubator for food entrepreneurs and initiatives, and FoodPlus Detroit, a local organization promoting a more sustainable metropolitan food system. The challenge is an opportunity for students to lead, collaborate and create viable, impactful solutions and deliverables in a high-pressure situation. Participating entrepreneurs include Nathan Hannon of Pizza Plex, Lateisha Dowell of Flaky Bakes, Meiko Krishok of Guerilla Food, Melissa Heath of Radical Plants, and Viana Rickett and LaMont Mitchell of SOULO Culinary Ambition.
"Ambiguity, complexity and intensity are key focus areas in the Impact Challenge. Every student will play a different role associated with a quadrant of the Michigan Model of Leadership," said Jeff Domagala, Associate Director at the Sanger Leadership Center. "The most successful teams from this year's challenge will be the ones that have best demonstrated working together and mastered leading without formal authority. Communication will be a key ingredient to the students' success."
The program will conclude with the Impact Challenge Showcase on Thursday, August 17, 11:30 a.m. – 1:00 p.m. at the Ross School of Business. The Detroit-themed event will include a presentation of the students' work, free food provided by Slows Bar BQ and others, live music, educational stations about sustainability and food production in Detroit and more. Attendees will also be able to vote for the best student ideas. The event is free and open to the public.
"Learning to collaborate on the design of a business model may be the most important lesson for creating advantages that FoodLab members' businesses need to transform their ideas into a profitable reality," said Devita Davison, Executive Director of FoodLab Detroit. "By applying an action-oriented approach, FoodLab and the University of Michigan are inspiring a new generation of Michigan Ross students and Detroit-based food entrepreneurs on how businesses do strategy and innovation."
Sponsors for the 2017 Impact Challenge include General Motors and PNC Bank. This is the seventh year of Impact Challenge, but Michigan Ross has held service projects in Detroit as part of new students' orientation, for more than 20 years. Last year, the Challenge included a Shark Tank-style pitch competition, where students presented business solutions related to healthy food consumption. Previous challenges include a crowdfunding campaign that supported the launch of the Brightmoor Maker Space, students creating business solutions to address social issues in Detroit, a back-to-school fair helping more than 3,000 Detroit students and parents prepare for the new school year, and raising more than $65,000 for the Make-A-Wish Foundation.
"The Challenge is a leadership launching point for every student who takes the time to reflect on what they learned about themselves and any insights they gained by working with others," said Domagala.
Follow all of the Impact Challenge action on Snapchat (search "Michigan Ross"), as well as Instagramand Twitter, using the hashtag #RossImpact. To RSVP for the Impact Challenge Showcase, click hereand to learn more about the Impact Challenge, visit michiganross.umich.edu/sanger.
About Michigan Ross
The Stephen M. Ross School of Business at the University of Michigan is a vibrant and distinctive learning community grounded in the principle that business can be an extraordinary vehicle for positive change in today's dynamic global economy. The Ross School of Business' mission is to develop leaders who make a positive difference in the world. Through thought and action, members of the Ross community drive change and innovation that improves business and society.
Ross is consistently ranked among the world's leading business schools. Academic degree programs include the BBA, MBA, Part-time MBA (Evening and Weekend formats), Executive MBA, Global MBA, Master of Accounting, Master of Supply Chain Management, Master of Management, and PhD. In addition, the school delivers open-enrollment and custom executive education programs targeting general management, leadership development, and strategic human resource management.