Source: Special to Michigan News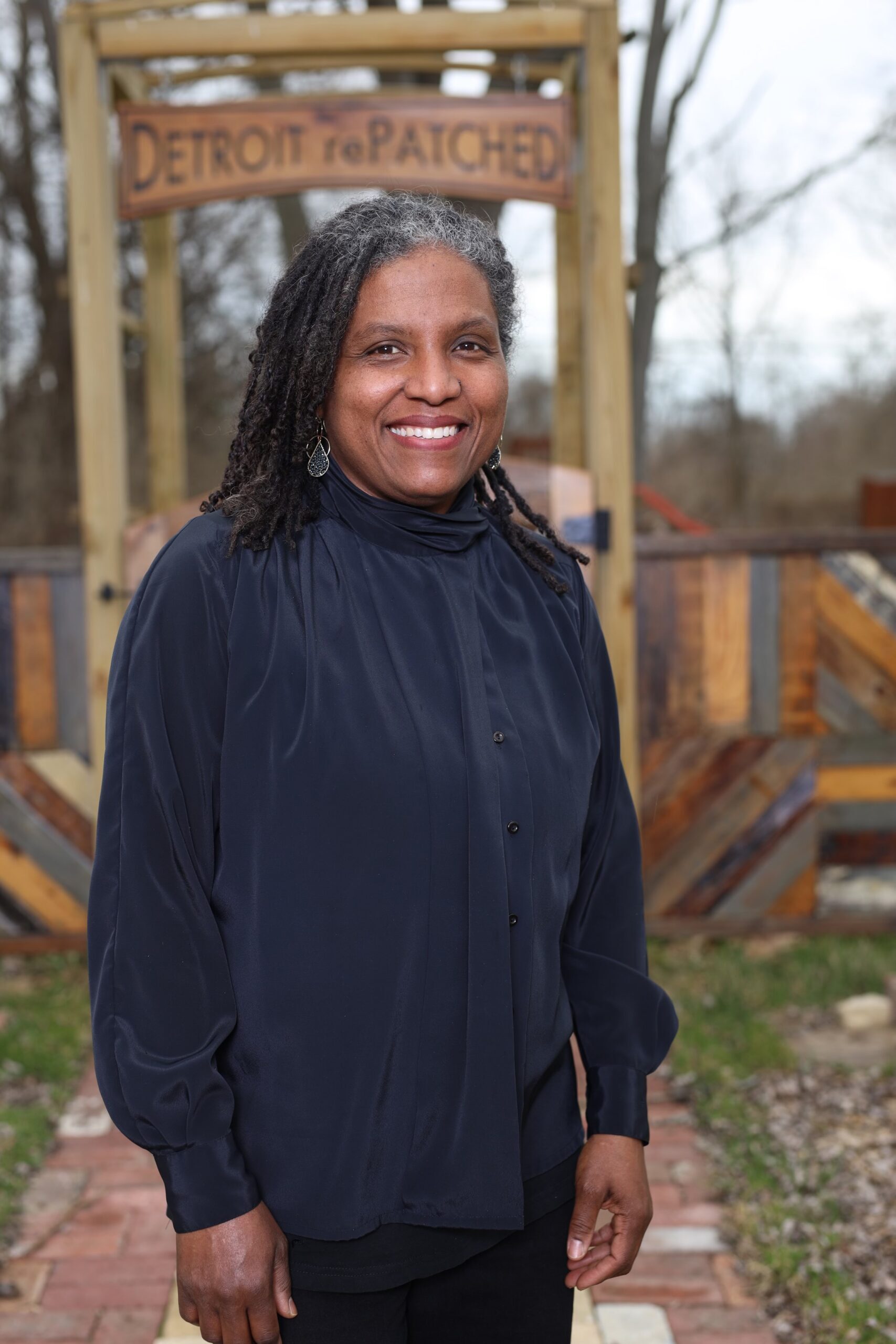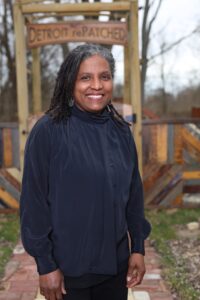 Yvette Rock is a Detroit-based artist, gallerist, educator, and community organizer. Born in Suriname and raised in Florida, she studied art at Cooper Union for the Advancement of Science and Art in New York City before earning a master's degree from the University of Michigan in 1999. While at U-M, she participated in the inaugural Detroit Design Charrette, a collaborative design workshop connecting artists, architects, urbanists, and other Detroit stakeholders; she also conceived Detroit Connections, a program that connects U-M students, staff, and faculty with Detroit schools.
Rock is the founder of Live Coal Gallery and The RED, Detroit's only children's art museum.
You're as much a community organizer as you are an artist. Are those roles separate to you, or all part of the same thing? What's the connection between those focuses?
The connection point is that I love making art, and I see the light and joy it gives me. Which means I want to share that with other people outside my studio. Art can also be very accessible, especially compared to some other creative disciplines. A pencil and paper might be easier to access than a violin, for example. And that's one of the things I want to do moving forward: finding points of entry to art and making art more accessible.
What guides you as an artist? You confidently avoid a narrow focus in any one medium or style, and much of your work bounces conflicting or contrasting ideas off of one another. Where does your art begin, and how do you see it through?
I have a friend who gave a talk and was also asked that, and his response really resonated with me. As African-American artists, sometimes we get asked to limit who we are and what we can do. And why? Why limit the exploration we can do? The world is so rich with variety. We can never exhaust exploring the world around us. A lot of times, whatever the concept is, or the deeper meaning, I'll try to think to myself: What medium will best communicate the story I'm trying to tell?
It's been a point of tension in my artistic career, actually, I've been challenged about why I do so many different things. I actually had to accept myself as an artist, and the fact that I'm an artist who loves to explore. And it's okay for me not to be locked down.
You have a passion for children's art, which, surprisingly, isn't always common among artists or gallerists. Why is children's art important?
I've been working with children since I was an undergrad, and teaching art since I was about 18. So it's nothing new for me. Thinking back, I've been making art and have been fascinated with being an artist since I was six. When I walk into a classroom and I give a project, there are kids who are clearly thinking: Yes, this is what I want to do. And those kids, I just want to take them under my wing. I know that they're going to become adults, and very often—more often than not—they're going to be steered away from the arts. I want to uplift young artists and encourage them the same way that I was encouraged, to show them that it's possible to be an artist and to express who you are to the world.
We need to validate creativity. It's okay to be an artist! Those famous artists, they were all kids once too.
Maybe there's a really obvious answer to this question, but is exhibiting children's artwork—in a show, or a gallery, or a museum—a very simple way to validate creativity as you describe? And do you see a lack of that in the world?
Absolutely. Taking children's artwork and saying it's equal to "established" art is a big deal. It's uplifting. And it's honestly going against the art market in a way. Validating young artists and showing their work professionally—as opposed to the Scotch tape on the wall—that tells them that their art is valuable, who they are as a person is valuable, the things that they're thinking are valuable. Even just going to student art shows and asking the question: Can I buy your art? I don't think that's common at all. I don't see that around me a lot.
How did your time as a grad student at U-M affect your artistic journey?
I'm really thankful that I was given the opportunity to collaborate with the [A. Alfred Taubman] College of Architecture and Urban Planning. I guess this is where it's important, again, as an artist, to be willing to explore your own work in different contexts, and to collaborate with people who "aren't in your department." I got a phone call, and I don't even know how it happened, but the dean asked if I wanted to spend a week in Detroit to take part in the Detroit Design Charrette. I didn't know what to do! But I said "I'll call you back in half an hour."
I read the Old Testament, and I was like, I need a sign that I should do this collaboration. And I landed on this Old Testament passage in Exodus where God gives his spirit to an artist. There's only one artist mentioned in the Bible, that I know of anyway. This is the only person who God gives his spirit to, and it's an artist? And I thought, this is it, I'm an artist, I'm going to do this. So I called him back and said "Yes, I'm coming." And that changed my whole life.
I joined architects, urban designers, professionals from Detroit…we were all coming up with different ideas. It's so strange thinking about it now. Because I reflect that we were thinking about all of these things in theory, and I can now go back and look at those and they're real spaces in Detroit.
I look at, for example, this one building on Cass that I've always been obsessed with for some reason. Over the years I've been documenting that building, waiting for something to happen to it. I'd make collages, I'd photograph it. And then about eight years ago the building was completely renovated. I was in shock! It took so long, but I saw this one place that I obsessed over since 1999…it didn't get knocked down, it didn't turn into something else. it was an apartment building, and it got renovated and is still an apartment building. And no one knows that it's this building I've been so focused on.
But that connection to the city, all that started when I was in grad school. All that started because of an invitation and me saying yes to that invitation, stepping into something unknown. And from that, when I moved here, I started an after-school program called the Bezalel Project, named after the artist from the Old Testament. And it's still going on to this day.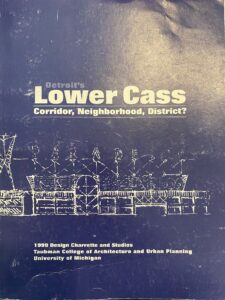 How do you characterize the artistic spirit of Detroit? Has it changed in your 20+ years here, and have you changed with it?
I'm just this one little person coming into a very rich history. And it's important for any artist who comes to the city to realize that art has always been vibrant in Detroit. And you have to listen and learn and observe what was already here and connect to that history. When I first came here as a grad student my first connection was with the Detroit artist Gilda Snowden. That came from a Nancy Thayer art class, and I'm so thankful for that. She helped me connect with artists who are here. That's one of the things that has been most vibrant in my life—just being friends with other artists.
And I got to Detroit and I immediately knew it. I was a student, but I knew I needed to be here. It resonated with who I am as a person. It was so rich and full of questions. And I wanted to be a part of that, whatever that looks like.