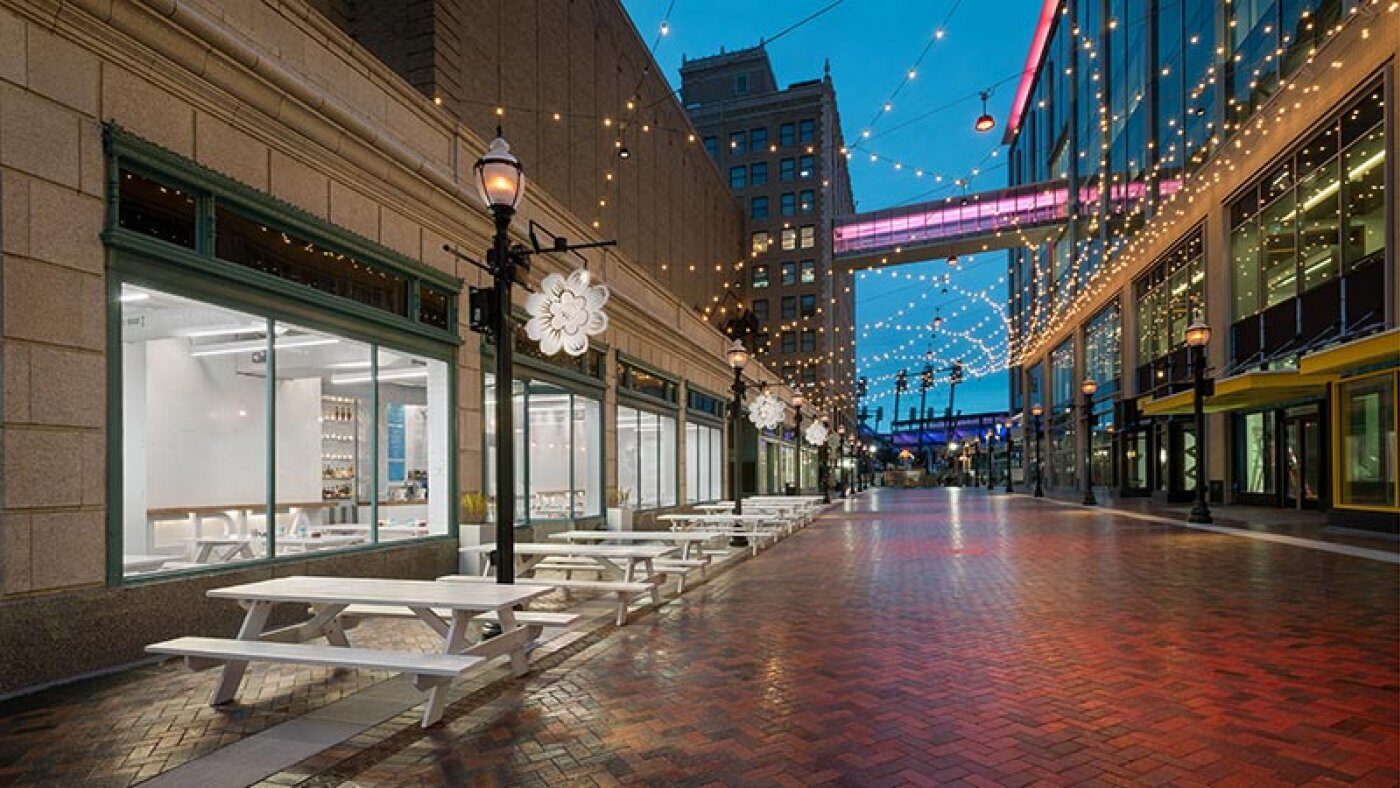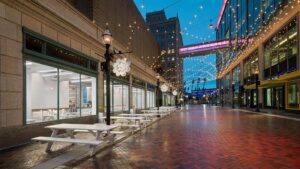 Neal Robinson, assistant professor of practice at Taubman and founder of n_space architectures, has been recognized with a Michigan Building Design Honor Award by the American Institute of Architects (AIA) Michigan for his work on Frita Batidos Detroit.
Frita Batidos Detroit is the 4th project collaboration between Robinson and Ann Arbor-based chef Eve Aronoff-Fernandez. It is the second brick-and-mortar iteration of a fast-casual eatery that brings contemporary, Cuban-inspired street food to southeast Michigan. Similar to the location in Ann Arbor, the Detroit version uses experiential materials drawn from the memories of the restaurant owner's summers spent in the Little Havana neighborhood of Miami, Florida. The 99-seat eatery imports a sunny day at the beach into the urban theater of the city.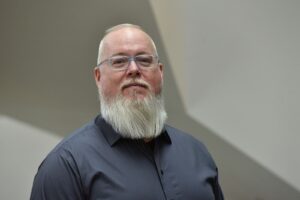 Initiated by Push Design LLC of Detroit, MI, Robinson completed the project around the restaurant's brand identity, reflecting the owner's personality and culinary creativity in an open, organized setting. To erase ideas of spatial ownership in favor of sharing personal territories, a line of clean communal picnic tables sets a tone of conviviality and stages a vibrant field of neighborly spectacle as the guests' first encounter.
The existing 80-year-old concrete floor was "softly sealed" to more easily wear and bear witness to traffic patterns, party tables, and lines of desire. In time, this soft scruff will produce a more raw, almost sand-like, non-reflective surface. Using painted wood flooring, the same attitude towards deliberate wear is employed successfully in the restaurant's first incarnation.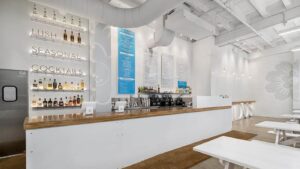 Interior lighting in the space is mediated by a combination of 9 shades and glosses of white pigments, producing a visual richness and reflective reverb that ensures every Instagrammer and foodie has perfect lighting for social media dispersion. Tobacco-stained Parallam beams were turned on their sides and serve as stand-up counters during crowded lunch hours and also provide space for both brunch and late-night buffets. As no exterior signage was allowed on the historic building, large back-lit letters spelling out the project name were used instead to announce the space and support the side counters.
The owner said, "I want the space to help me imagine (sunshine and playful) freedom again. It should be clear, airy, and full of light. Also, it's cold (in Detroit). Imagine stepping off the street directly onto Miami Beach."
Taubman College alum, Nikita Somashekar, M.Arch '19, was a project assistant for this work.