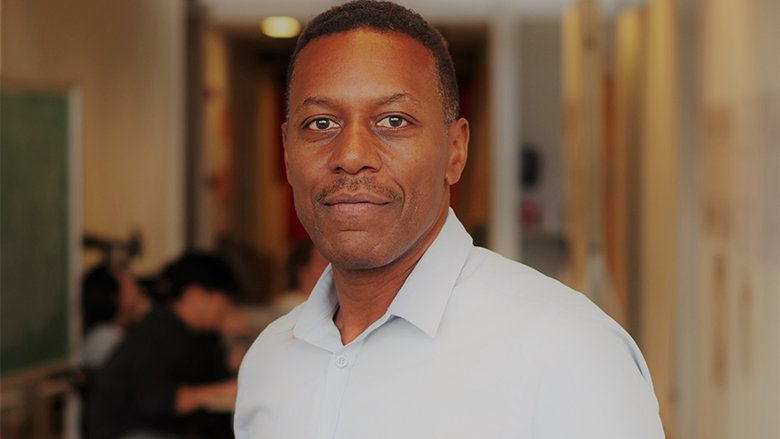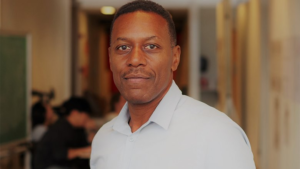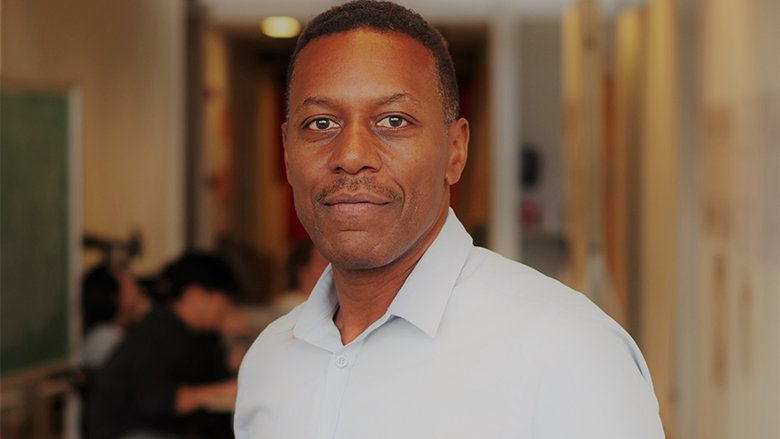 Marc Norman, associate professor of practice in urban and regional planning at the University of Michigan Taubman College of Architecture and Urban Planning, is an internationally recognized expert on policy and finance for affordable housing and community development. Trained as an urban planner, he has worked in the field of community development and finance for more than 20 years. He's also a member of the Federal Reserve Board's Community Advisory Council.
Norman is chair of the Building Better Futures: Innovations in Equitable Development conference at U-M this week (Thursday-Friday). It brings together academics, developers, journalists and practitioners to address how we create, finance, teach and talk about equitable development. We asked him a few questions about what to expect at the conference and why it's so important.
Why the focus on equitable economic development now, and why is U-M hosting the conference?
Norman: The short answer is we, on most scales, are doing worse than our peer countries in terms of the wealth gap, housing affordability and health measures. We are backsliding from where we were in the 1970s. The benefits of economic growth and productivity are not affecting everyone equitably. There are foundations, city leaders, the nonprofit community, activists, academia and legislators trying to address disparate outcomes in health, housing availability and economic opportunity. I want to highlight those people and the larger discussion around equitable economic development.
There are a couple of reasons it makes sense for the University of Michigan to get involved. We have much engagement with Detroit both in Architecture and Urban Planning, but also through the Ford School and Poverty Solutions. We are working with partners in Detroit on equitable issues. With new investment coming in, it concentrates in downtown and Midtown. Detroit can learn some lessons from cities like San Francisco, Los Angeles and Seattle to maybe avoid some of the forces that made people insecure in their housing or employment because of that uneven growth. Good jobs are increasingly geared to the most skilled and educated.
Detroit is at a moment to model how there can be shared prosperity. I wouldn't say the mechanisms are not in place, but they are in progress. Detroit city planner Maurice Cox plans to talk about some of the work they are doing in this regard. Legacy issues like redlining, discrimination, the way state resources are allocated means that a host of partners need to come together to build, but also to heal.
For me, it's also how we are teaching a generation of people who will go into development, finance, policy and social work. How do we teach them about innovation in the field and jobs that will be innovating in this field in the future? The notion is I want to think about how we're developing equitably, how we are talking about it and teaching it. We're bringing in experts from other cities to hear about how they are addressing these issues and addition to experts from the region.
Why is it important to bring together different disciplines to examine how we do economic development?
For me they are all interlinked. Sometimes finance or housing or community engagement are put in silos. But you can't really disaggregate them. If you bring in jobs but don't couple them with training, transportation and infrastructure needs, you probably won't be developing equitably. Things like cities funding stadiums…does that create good paying jobs, does that help surrounding neighborhoods? You think about that and wrap it in to the development plan and make sure developers think about new infrastructure and housing opportunities for employees beyond game days.
Amazon did the whole beauty contest with cities across the country. Cities were offering huge subsidies, but New Yorkers started asking questions about how equity and shared prosperity were going to be generated with their forgone tax dollars.
As a thought exercise, what if Amazon would have picked Detroit. What are some of the conversations we'd have had around that? Jobs for headquarters are for people with advanced degrees and years of experience. How would that help Detroiters and people left out of economic development? Let's just say that Detroit's number was $4 billion in subsidy offers to Amazon. Is that the best use for $4 billion in forgone taxes? Or do we spend that to help people with their water bills or to help Detroit school children? I don't know the answer, but these are the kinds of questions that revolve around equitable development.
This is where the education piece comes in because we have created notions that the way we do economic development is just capitalism, but economic development generally involves subsidies.
If a city gives $100 million to build a stadium, that isn't capitalism. That's a subsidy. You can make a decision to spend $100 million for having tools for students to have success, after school programs, tutors or child care. You could give a cohort of people the ability to buy homes. The analysis involves the tradeoffs and benefits between devoting public resources toward things like stadia versus other needs and desires that might provide wider and longer term benefits.  
What do you hope the conference will achieve?
No one profession can tackle this issue; however, in collaboration and with community voices we can find elements of a solutions for communities in Detroit and beyond.
My partners in this are the Real Estate Club at the Ross School and the Urban Land Institute. I think it's a great moment to bring practitioners, academics and students together in one place. It's also a good thing to bring the people of Ann Arbor together to hear about this issue. Some of the leaders of Ann Arbor and Washtenaw County will attend. They are dealing with these issues around mobility, how the city is going to grow and housing affordability. They will get to hear and discuss how innovation is happening  around the country and in Canada.
Detroit is in many ways different from other cities in terms of population loss, racial disparities, income gaps. The issues around the shifting nature of employment, the ability for people to afford a home and quality education are struggles in many cities and especially for people of lower incomes.
Greta Guest, a former journalist with the Detroit Free Press, the Associated Press in Detroit and Lansing and other publications, is communications lead for the U-M Detroit Initiative. Follow her on Twitter @gretaguest.