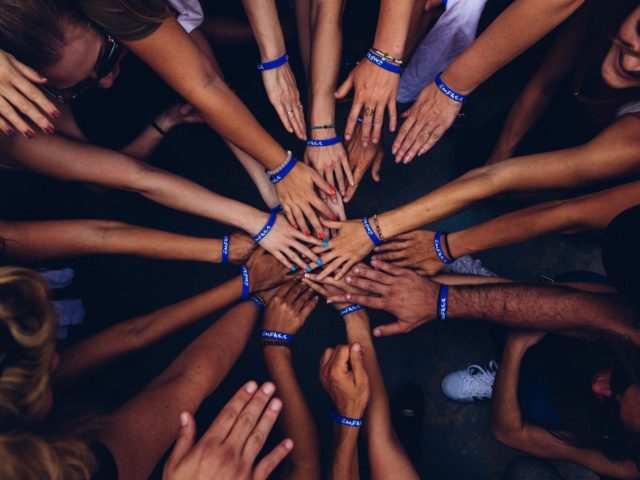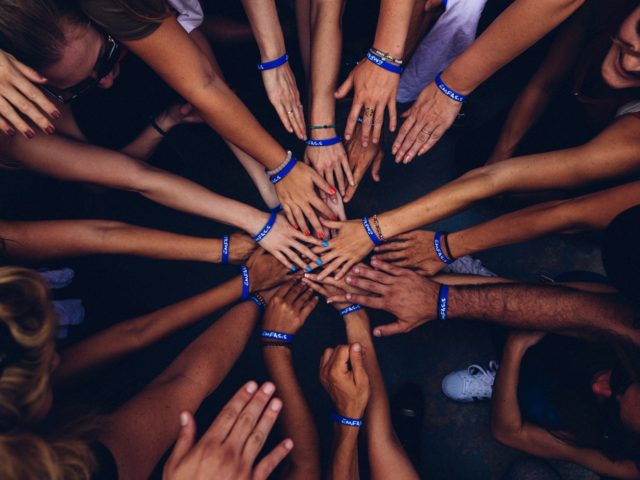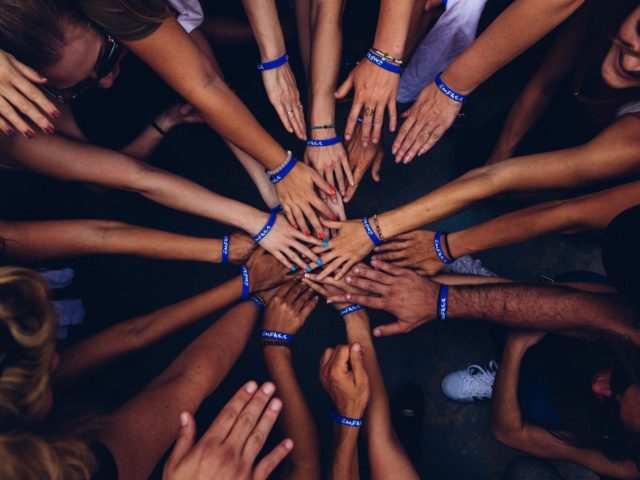 By NITYA GUPTA, Michigan News
More than 5,000 University of Michigan students engage in community-based projects each year according to reporting alone, and most likely that number is higher when other informal, undocumented experiences are factored in.
Yet, those who help organize some of U-M's engagement experiences have long been concerned that some students stepping into local and global communities have little to no training on how to work in such settings.
"Over the last decade, U-M has seen significant growth in the number of students engaged in community-based learning," said Amy Conger, U-M associate vice provost and director of global engagement. "The interest was growing so quickly we were struggling to keep up with the need to help students thoughtfully prepare for community engagement."
To help remedy this, experts from eight units across the university and a group of 15 students teamed up to create the Community Engagement: Collaborating for Change massive open online course (MOOC).
The team incorporated input from community stakeholders, students, staff and faculty across campus. Although other MOOCs on various aspects of community engagement exist, it is the first comprehensive course to have been developed by such an interdisciplinary team to prepare online learners for a broad range of engagement experiences.
"Our interdisciplinary team of staff and faculty brought together unique perspectives on community engagement from social work, information, engineering, international studies, student affairs, education and the humanities," said Kelly Kowatch, director of engaged learning programs and adjunct lecturer at the U-M School of Information. "We also intentionally sought out significant input from student users and community members who are experts on these topics."
Hosted on Michigan Online, developed in partnership with Academic Innovation, and funded by an Education Abroad Resource Grant from the Office of the Provost, the MOOC is targeted at early career students before they enter a community—either within the U.S. or abroad. Recent data shows 96 percent of U-M students have an engaged learning experience, many of which are in local or global settings that will take the students into places where they will work with community partners.
"We know that properly preparing the thousands of students who have community engagement experiences each year maximizes learning outcomes and community benefit," said team member Danyelle Reynolds, assistant director for student learning and leadership at the Edward Ginsberg Center.
The aim of the MOOC is to teach the following key concepts and strategies:
Valuing community context and expertise
Understanding how social identities, power, and privilege impact your interactions
Approaches to collaborative leadership, such as listening effectively, resolving conflicts, and building mutually-beneficial partnerships
Reflecting on your work, and transitioning in and out of communities
Effectively managing community-engaged projects
For Monica Kim, one student who piloted the course over the summer, community engagement is in her background. She is a Ginsberg MacDonald Community Fellow, a three-year fellowship for community engagement granted through the U-M center that works in communities to advance social change. Although she's already been exposed to some of the ideas in the course, Kim found herself learning new concepts and strategies.
"I think the most important thing I learned from the MOOC is to foster an understanding between community and whoever's coming into the community to help it," Kim said. "We need to make sure this relationship is ethical. 'Ethical' isn't a word I used to think about in relation to community engagement, but it's important because we often talk about privilege, power, balance and making sure we're not exploiting people or exercising the savior complex."
The course is designed to benefit anyone, regardless of prior experience in community engagement work, including U-M faculty and staff and volunteers outside the university who want to work more effectively with community organizations, including community-academic partnerships, social change projects, community service and learning, education and work abroad, traditional and community-based participatory research, nonprofit internships, public scholarship and civic performance.
Learners can also mix and match modules and activities within the course to personalize their learning experience. In full, the course takes approximately six weeks to complete, if spending about two to four hours a week on the material. It launches Sept. 21.