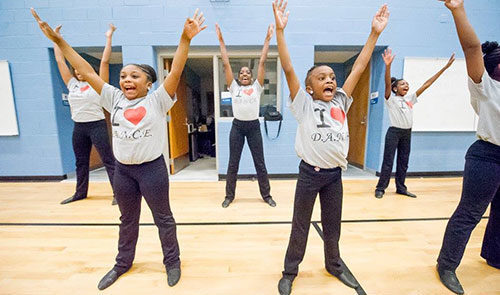 U-M School of Social Work + the Skillman Foundation
The Technical Assistance Center (TAC) is the community practice arm of the U-M School of Social Work that takes theory to action at the neighborhood level. The center is dedicated to establishing and promoting socially just communities, and deploys its interventions to support Detroit residents and stakeholders as they work to strengthen and improve their neighborhoods.
It was established in 2005 at the urging of the Skillman Foundation to serve as a center of expertise supporting the implementation of Good Neighborhoods, a comprehensive 10 year community change effort undertaken by The Foundation to transform six Detroit neighborhoods into places where children can grow up safe, healthy, educated and prepared for adulthood. The center employed a multi-level strategy that focused on cross-neighborhood and neighborhood-specific technical assistance and response to the needs of the Skillman Foundation and the overall initiative.
The TAC's role with this initiative has evolved, with current activities centered around the ongoing provision of tactical technical assistance and the support of existing capacity that leverages the greater array of knowledge and resources through both the School of Social Work and the University of Michigan. Specifically, the center is:
co-designing a leadership development program with stakeholders in the neighborhoods
aligning youth serving sectors to better support youth achievement
facilitating impactful university engagement in Detroit communities, and
designing and implementing a plan to evaluate community leadership strategies and activities.
The TAC works hand in hand with neighborhood residents delivering skill building workshops, facilitating U-M engagement and providing individual coaching — all in support of resident leadership and the achievement of community goals. The TAC also placed AmeriCorps VISTA volunteers in neighborhoods to support youth employment and economic development efforts.
"We worked to recruit volunteers that lived in the target neighborhoods to build local leadership. One of our VISTA members started a midnight basketball program to keep young people engaged, safe and off the street. It's that demonstration of passion and the ability to give back that we help facilitate," says Sonia Harb, TAC director.
"Residents are high energy and deeply committed to their neighborhoods. Residents are involved in foreclosure prevention, community arts activities, block clubs, advocacy around the education system… The level of activism and innovation is awesome and inspiring," she says.
"Our role has been to build capacity to empower, but the true innovation and the commitment to change the neighborhoods has come from Detroiters."
– Rachel Williams, Technical Assistance Center Associate Program Manager