Source: Ross School of Business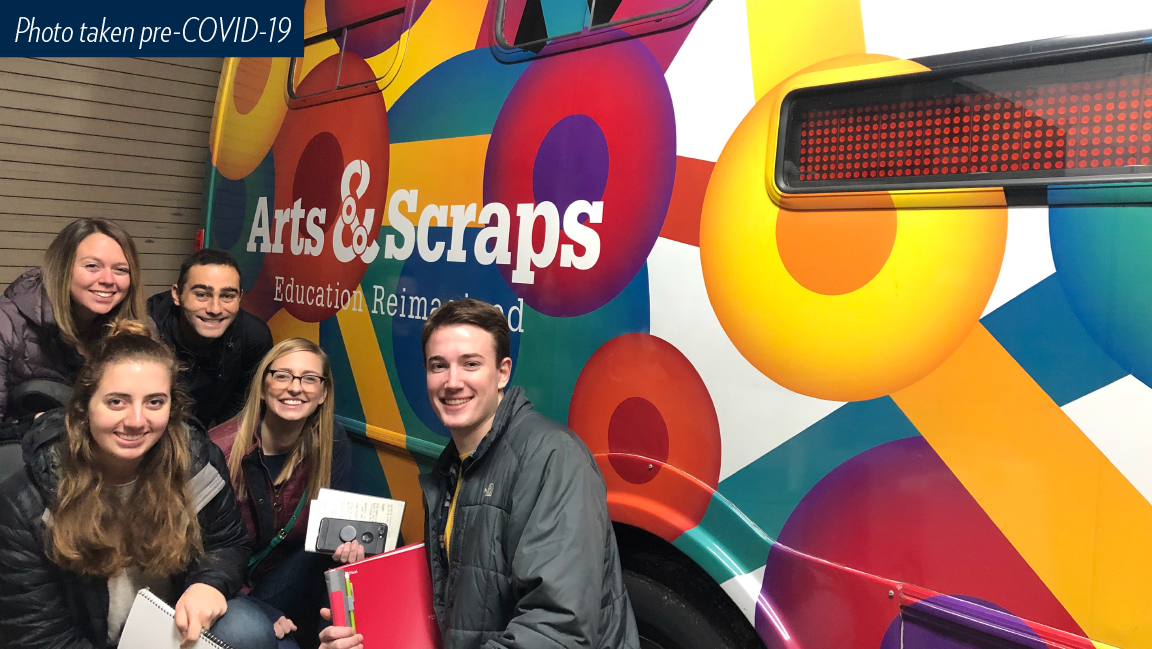 Detroit has always held a unique place in my heart.
My father was born in Detroit and lived in the city until he was 7 years old. His mother, my grandmother Mollie Harary, had moved to Detroit after recently emigrating from Aleppo, Syria. My grandmother's siblings also lived in Detroit; several weddings occurred and family members were born in the city. After spending some time in New York, Detroit was my family's first home in America as Jewish Syrian immigrants.
As soon as I decided to join the Ross family, I knew that I wanted to take advantage of Ann Arbor's close proximity to Detroit. I also knew that my skills as an aspiring MBA could be used positively to contribute to Detroit's transformation. Joining the Detroit Revitalization & Business Initiative and participating in an impact project has contributed to my growth as a leader and has allowed me to create lasting impact in the city.
Impact projects provide Ross students with the opportunity to work in teams of five to seven and partner with Detroit nonprofits to help them solve real-world business challenges. Last year, I led an incredible team as we worked with Arts & Scraps, an organization dedicated to providing STEM education through hands-on learning and creative experiences throughout southeast Michigan.
My Impact Project with Arts & Scraps
Arts & Scraps had requested that we develop a strategy to help them increase donations. We were able to visit Arts & Scraps in person, and during our visit we gained a deeper understanding of their operations. These include onsite programs at schools and in neighborhoods, a brick and mortar store with materials and kits available for purchase, and a warehouse that stores materials donated by local businesses.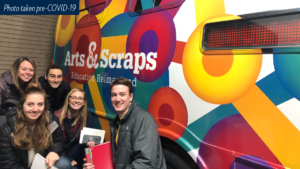 After our visit, we discovered that, at the time, Arts & Scraps received $0 from onsite event participants. We brainstormed using design thinking methodologies to assess our next steps, and then researched psychological frameworks for nonprofits to use to ask for donations. For our final deliverables, we created a donation request framework and flyer, QR code, and instruction sheet for onsite programs, and an Excel forecasting model. We also analyzed their website, and we provided suggestions on how to better highlight Arts & Scraps' extensive community involvement through the use of participant stories.
What I learned from the project
Throughout this experience, I learned several skills that were applicable to MAP, my internship, and beyond. I learned how to motivate my team as a leader, how to ask the right questions to ensure I'm developing the best deliverables for my client, and how to celebrate small wins in order to move toward larger goals.
My experience as a team lead inspired me to pursue the role as the vice president of impact projects, where I've had the opportunity to source nonprofits for this year's impact projects and oversee the program. In addition to my internship, much of my time over the summer was dedicated to researching and speaking with various individuals at these incredible organizations to better understand their missions and how students from the University of Michigan could help them overcome strategic challenges. The projects officially kicked off this year in October. We have 43 talented students with diverse backgrounds working to solve these challenges by consulting with our impact project sponsors, which includes defining project scope and creating impactful deliverables. The project deliverables were featured in the Detroit R&B annual Impact Conference in April.
I'm beyond grateful for the skills I've gained through my involvement with impact projects, and I can't wait to see the impact this year's teams will have on the city of Detroit.