Source: Special to Michigan News
Ron Eglash began his academic career at UCLA with undergraduate and graduate degrees in cybernetics and systems engineering, respectively. But he realized early on that neither program focused much on social justice, culture or politics, so he enrolled in a History of Consciousness Ph.D. program at UC Santa Cruz.
It was a "sort of mirror reversal," he says — there, he could talk all day about cultural politics, but when the topic of computational modeling came up, his professors and colleagues called it the tools of white capitalist society. 
It wasn't until he did his Ph.D. fieldwork in Africa that things came together — and it helped him become one of the foremost authorities in ethnocomputing, the study of the interactions between computing and culture. 
"I had noticed that African villages had a fractal pattern," says Eglash, a professor in both the School of Information and the Penny W. Stamps School of Art and Design at the University of Michigan. "If there were circular houses, there would be circles of circles of circles; rectangular compounds had little rectangular enclosures within enclosures, and so on."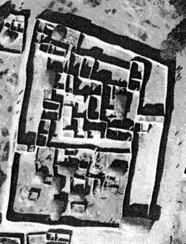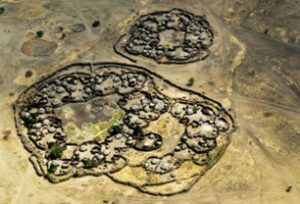 And while on a Fulbright scholarship, Eglash made an even more important observation. 
"I found out it was not just unconscious patterns," he says. "They knew what I now call 'heritage algorithms' — a kind of geometric computing process for creating these shapes. And not just in architecture, but for fractals in textiles, metalwork, carving — even hairstyles like cornrows." 
Today, Eglash applies his knowledge in a number of areas — including working with under-represented students in Detroit. His work has earned the Joan Durrance Community Engagement Award from U-M as well as a new research grant from the National Science Foundation. 
What is the most memorable research experience or project that you have had in your career and how has it driven these more recent projects? 
A few years back, architect Xavier Vilalta contacted me about using fractals for a new shopping center building they were creating in Addis Ababa, Ethiopia, as a way to connect Indigenous knowledge with contemporary design. Using fractal perforations to create airflow turned out to be very effective — not surprising, considering that our lungs are fractals, so much so that they could eliminate air conditioning. That not only brought down the carbon footprint, it also made floor space so cheap that little mom-and-pop stores could afford to move in. 
Tell me more about your STEM work with Native American students in Detroit. 
We offered to lead one of the American Indian Health and Family Services youth program summer workshops. They did a 3D program called "Anishinaabe Arcs," as well as some other activities like computational quilting, which allowed them to physically render their virtual designs. They even created some environmental sensors they used on a field trip to the Detroit River based on some lessons around Native American concepts of homeostasis or "balance." All of this software for learning math and computing and sustainability with heritage algorithms is available for free on our website, "Culturally Situated Design Tools."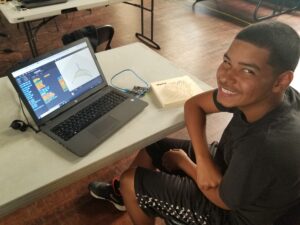 Some of the students are more into the cultural content, some like the artistic aspects, some are more into the technical dimensions. We try to make sure the lesson plans are open-ended enough so that kids can follow their own interests, but rich enough in materials that there is substantive learning taking place no matter what emphasis they want. 
What other work are you doing in the city? 
I was chatting with Olayami Dabls, founder and curator of the African Bead Museum in Detroit, about the fact that many beads in Africa are made from seeds. We came up with the idea of building a greenhouse in his sculpture garden. Since the students had created a structure that looked more or less like a greenhouse, but with a kind of fractal scaling pattern, it seemed like the perfect form to use. 
You have won some recent awards. The NSF award looks at how technology can benefit businesses that are owned by underrepresented groups. Tell me more about them. 
Yes, it was very kind of those folks to give us that award. And the NSF grant has really allowed us to take this to the next level: We are now funding artisans of all sorts in Detroit to work with AI, digital fabrication and so to explore the possibilities of an artisanal economy — one in which value production is owned by folks at the grassroots level, and one in which value gets circulated in the community rather than extracted for corporate profits.