Thanks for your interest in Detroit Center events! If you are holding an event at or in partnership with the U-M Detroit Center, add your event to the Happening @ Michigan calendar with the tag "Detroit Center."
Upcoming Events:
Transforming Neighborhoods
Join the community-led discussion facilitated by Khary Frazier, the founder of the podcast Detroit is Different. On Saturday, September 16, at 12 p.m., engage with others to explore The Role of Community Hubs and Shared Spaces at the Birwood House, 12602 Birwood St., Detroit, MI. There will be a live performance by Khary, and refreshments will be provided.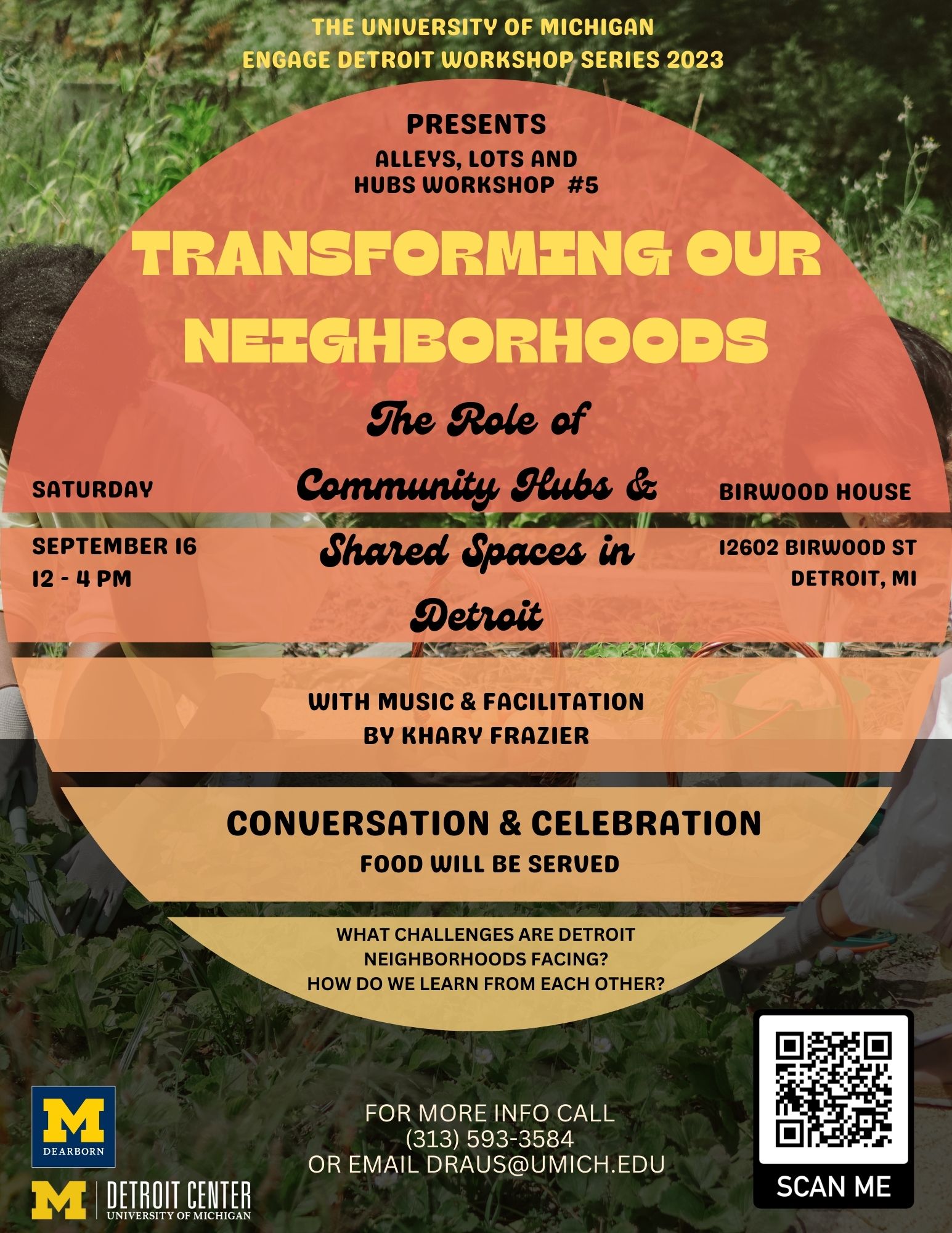 Sunset on the Steps: Presentations of Learning
Join us as we showcase and celebrate some of the community driven projects that UM students engaged with in the city of Detroit during the summer of 2023 and discuss the potential for doing more on the steps of the Horace E. Rackham Memorial Education Building, on Thursday, September 21, at 5:30 pm!